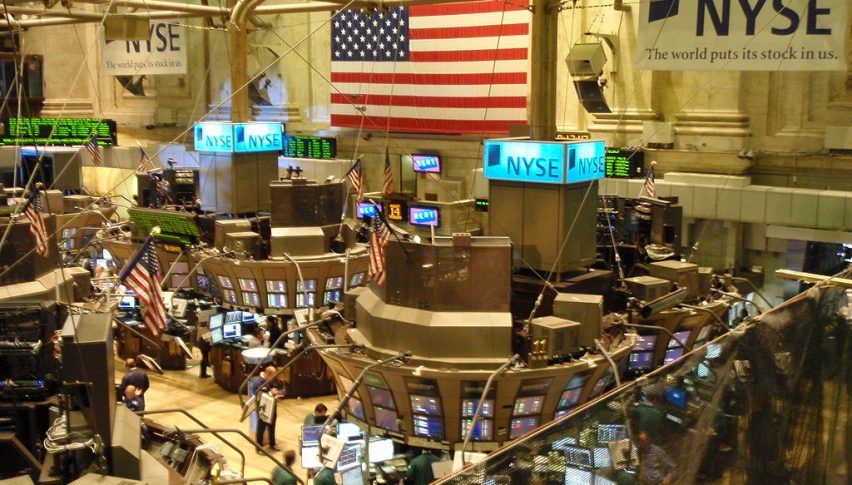 Chaos On The Wall Street Open
Following a miserable U.S. overnight for equities futures, the markets are extremely active on the Wall Street open. The DJIA has begun trade more than 400 points down, with the S&P 500 losing 44. While these numbers are changing fast, they are representative of the prevailing bearish sentiment stemming from the current U.S./China trade standoff.
The week began with equities players on a high, optimistic that the U.S. and China were soon to put a formal deal in place regarding tariffs. Now, the trade deal seems to be a hazy memory. The arrest of a Huawei executive brought fear to the forefront, prompting the CME to throw circuit breakers for several equities index futures products.
Thus far, it is more of the same ― a weak cash open and investors choosing to liquidate.
Wall Street In Shambles, 1000+ Point 2-Day Loss For The DJIA
In a live market update from yesterday, I talked about how the December E-mini DOW was in position for a Thursday breakout. The directional move turned out to be a bearish one, with a perfect storm of news, market closures, and negative sentiment sending the December E-mini DOW south.
Bottom Line: The Canadian arrest of Huawei CFO Meng Wanzhou has certainly played a role in the ongoing crash, but it is not the only driver. Panic selling on Tuesday's close surrounding President Trump's tariffs Tweets brought negative sentiment to a crescendo. Then, with the markets being closed Wednesday, something very bad happened ― investors had time to think.
The current dynamic facing U.S. equities is not a positive one. However, things can change at the drop of a hat, possibly with a dovish Jerome Powell later today. If they do, sells from resistance just beneath 25000 may set up for Friday's session.
Stock markets are looking very bearish today, with bank shares leading the way down as the fears resurface again
4 weeks ago
Safe havens such as Gold and the JPY have been taking advantage of the financial troubles with the ban king system and lower FED rate odds
2 months ago