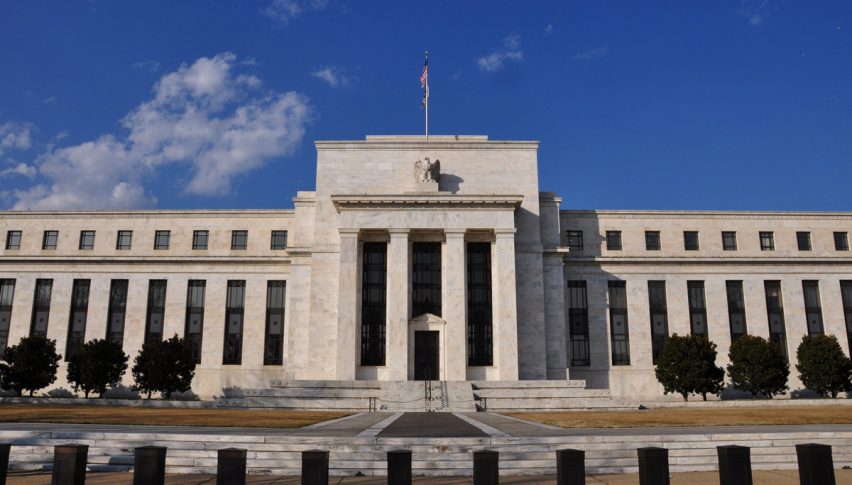 USD Index Futures Slipping Ahead Of Powell's Speech
Amid a plunging U.S. stock market and extremely active commodities markets, the Greenback is struggling mightily for the session. December USD Index futures have fallen consistently since the U.S. cash open. At press time, values are pushing intrasession lows beneath the 96.600 handle.
The weak action in the USD comes as no real surprise considering this morning's mixed data facing the U.S. economy. The ISM Non-Manufacturing Index (Nov.) rallied to 60.7%, up from 60.3% in October. While the ISM Non-Manufacturing Index is not a primary market mover, it has reached heights not seen in more than a decade. However, U.S. Factory Orders (Oct.) came in beneath expectations and the U.S. Trade Deficit (Oct.) grew by 0.1%.
All in all, today's economic metrics present an unclear picture of the U.S. economy. Perhaps comments from Jerome Powell later this evening and Friday's Non-Farms Payroll report will inject some positive sentiment.
USD Index Futures
At press time, things do not look good for the U.S. markets. Equities continue to trend south and December USD Index futures are following suit.
There are two daily support levels that I will be watching as the trading session unfolds:
Support(1): Daily SMA, 96.660

Support(2): Bollinger MP, 96.610
Overview: One has to wonder if Jerome Powell's speech this evening is going to address the current negative sentiment in the U.S. markets. Last week's comments regarding the newly "flexible" FED policy has certainly had an impact on the USD. If Powell attacks issues such as the U.S./China trade war, possible FED tightening, and current stock market weakness, then we may see even more volatility hit the markets on Friday.