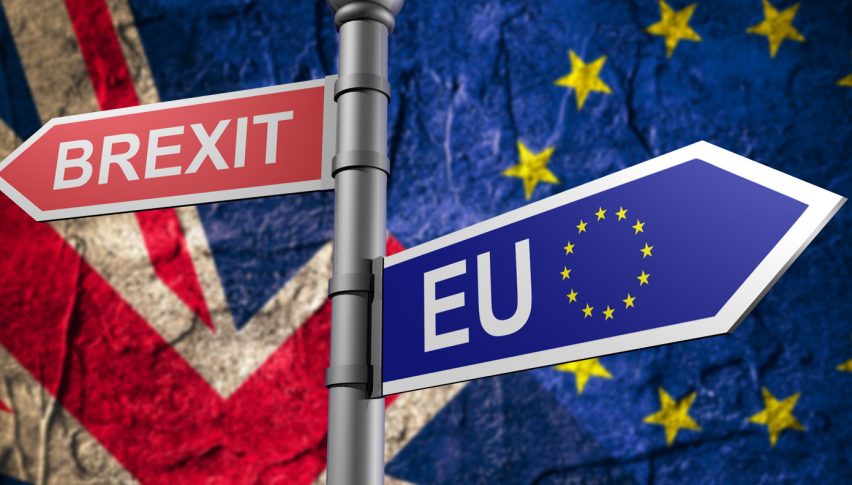 US Session Forex Brief, Dec 10 – Brexit Vote is Off, but Safe Havens Stay Put
Everyone was growing increasingly excited as we headed towards one of the major steps to finalize Brexit at long last. The British Parliament was set to vote on the agreement between the EU and Theresa May tomorrow evening and from May's comments, it looked like we were heading for that. Theresa May's spokesperson repeated a while ago that the UK Government will go ahead with the vote tomorrow, but only a few minutes later, comments from various news sources started pouring out suggesting that the vote will be called off.
Bloomberg, BBC and Financial Times cited their sources who apparently agree that the Brexit vote is off. It seems that Theresa May got cold feet right ahead of the big date. Conservatives don't have a majority in the Parliament and the coalition DUP Party of Northern Ireland had made it clear that they wouldn't vote the deal so it was a bit strange to see May being so confident until the last minute. I couldn't figure out where she would get the votes from, because even a big section of her party was against the deal.
But now we get the answer. She has called off the Parliament vote, probably to get some more time to convince UK PM's to change their mind or to ask the EU to make some changes. But, the European Commission has just declared that this is the only Brexit deal for the UK and that they won't renegotiate. Pulling off the vote should have been positive for the GBP in the short term since it removes the main risk event, but this might also mean that the UK crashes out without a deal, so perhaps that's why GBP/USD is around 100 pips lower now.
The European Session
ECJ Rules that UK Can Revoke Article 50 Unilaterally – The European Court of Justice ruled early this morning that Britain can revoke Article 50 and  go back to the EU without the consent of any other member countries. Although, we already knew that as an ECJ aide leaked the information last week.
UK Government Rejects the Offer Form the ECJ – The UK Government commented after the ECJ decision saying that they have no plan to revoke Article 50. They will deliver on the referendum result to leave the EU.
Switzerland Unemployment Rate – The unemployment rate was already pretty low in Switzerland at 2.5%. But, today's report showed that the unemployment rate declined again to 2.4%. If you want a job, then you better go to Switzerland.
Italian Industrial Production – The industrial production was expected to decline again in Italy, this time by 0.4%. But, it grew by 0.1% in October and September's number was revised higher as well from -0.2% to -0.1%.
Eurozone Sentinex Investor Confidence – The Eurozone Sentinex investor confidence has been declining continuously, falling from above 14 points a few months ago, to 8.8 points last month. This month it was expected to decline to 8.4 points, but it came out negative at -0.3 points. That's a pretty bad reading.
The EU Doesn't have Another Deal for UK – The Ireland's Coveney commented early this morning that the Brexit deal is not going to change and that the deal was a hard-won compromise that both sides agreed on, including the Irish backstop. Later on, the European Commission said that they will not negotiate on the Brexit deal and that the deal is the only and the best one possible. So, no hope for Theresa May to bring back home a better deal.
UK GDP, Construction , Manufacturing and Industrial Output – The UK GDP came out as expected at 0.1% for October, which is a bit of a relief after it fell flat in August and September. The construction output declined by 0.2%, but that's lower than -0.5% expected. The manufacturing and industrial production came out negative as well, at -0.9% and -0.6% respectively, so the data was horrible from the UK.
Italy's DI Maio Doesn't Concede to EU, Yet – The Italian Deputy Prime Minister Di Maio commented a while ago today that Italy cannot give up on key reforms in the budget. He and the other leader Salvini don't want the deficit lower than 2.2%, but the European Commission wants it at 2.0% or even lower at 1.9%.
Theresa May Calls Off Parliament Vote on Brexit – UK Prime Minister Theresa May has declared that she won't present her Brexit deal to the British Parliament to be voted on tomorrow. The GBP has lost around 80 pips now and it continues to fall.
The US Session
UK PM to Speak on Brexit at the Parliament – The UK PM Theresa May will hold a speech at the British Parliament at 15:30 GMT and then the Brexit Secretary Barclays will follow. So, we will hear what they have to say for postponing the Parliament vote.
Canadian Building Permits – Building permits came back to positive territory in August and September growing by 0.5% a month after two negative months in June and July. Although, they are expected to turn negative again and decline by 0.2% for October.
Canadian Housing Starts – Canadian housing starts fell below the 200k level September but they moved above 200k again in October. Today's report which shows the figures for November is expected to decline below 200k again, coming at 198k.
US JOLTS Jobs Openings – The US JOLTS job openings have been increasing steadily in recent months. Today's report is expected to come higher once again at 7.22 million from 7.01 million previously.
Trades in Sight
The trend has been bearish for more than a week
The retrace higher looks exhausted
The 50 SMA is providing resistance
We went short already on AUD/USD
We opened a sell forex signal a while ago in this forex pair. AUD/USD and NZD/USD have turned bullish since early last week and every retrace higher has been a good opportunity so sell this pairs. AUD/USD retraced higher on the H1 chart at the beginning of the Asian session but it hasn't been able to push higher since then and it has traded sideways. The 50 SMA (yellow) was providing resistance during this time besides the fact that the price has been moving above and below it, but it hasn't climbed too much higher. Stochastic was overbought a few hours ago and it is now heading down.
In Conclusion
The Brexit vote from the UK Parliament is now off and the sentiment has improved a bit as we see in USD/JPY which is slowly grinding higher. But, the GBP is getting crushed because this might mean that the UK heads off from the EU without a deal at all, which will bring some difficult times for the British economy in the coming months and years.