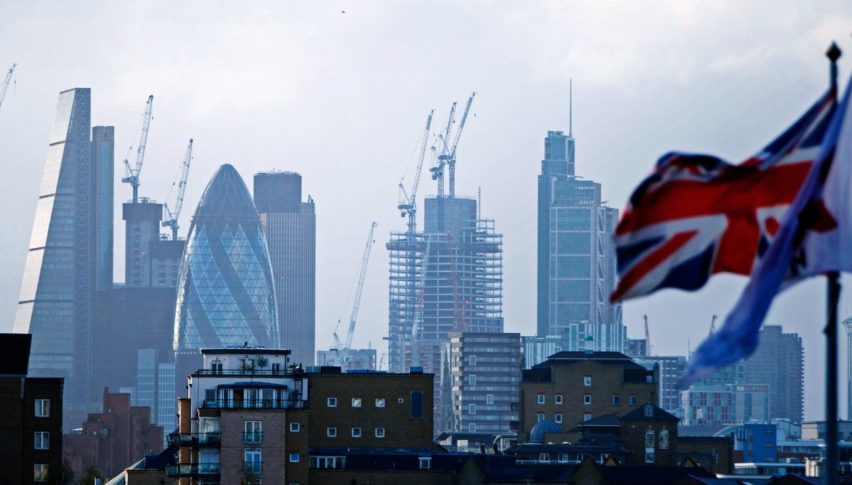 Very Disappointing Economic Numbers from Britain
The economic data from Britain that was released a while ago was pretty bad. At first glance, it might not have looked that bad since the GDP came as expected for October, showing that the British economy grew by 0.1% in that month.
The index of services also came as expected for the same month, at 0.3%. Although, that's still a cool off from the previous month which was at 0.4%. But, the overall data, especially the manufacturing and the industrial production were really bad. Let's list the numbers below:
| | | | |
| --- | --- | --- | --- |
| | Actual | Expected | Previous |
| UK October GDP | 0.1% | 0.1% | 0.0% |
| UK Manufacturing Production | -0.9% | 0.0% | 0.2% |
| UK Industrial Production | -0.6% | -0.4% | 0.0% |
| UK Construction Output | -0.2% | -0.4% | 1.7% |
| UK Index of services | 0.3% | 0.3% | 0.4% |
As you can see from the table above, manufacturing production declined by 0.9% in October and that takes the annualized number to -1.0% from 0.0% a month ago. The industrial production also came lower than expected at -0.6%, taking the annualized number lower to -0.8% from -0.1% previously.
Construction output also declined, but the decline was lower than expected at -0.2%. But, the construction output goes back into negative territory after a surprising jump in the previous month. So, we can say that October's data was pretty bad, despite a small increase in the GDP which is still pretty minimal.
The GBP didn't care much about the numbers, but as I mentioned in my previous update, with the British Parliament set to vote on Theresa May's Brexit deal tomorrow, the market won't trade anything else right now apart from some rumours which might cone in these two days ahead of the vote. So, we should keep an ear/eye on the UK political scene to see which side the UK lawmakers are leaning towards – on the Brexit deal side or on the no-deal side. That will move the GBP accordingly.