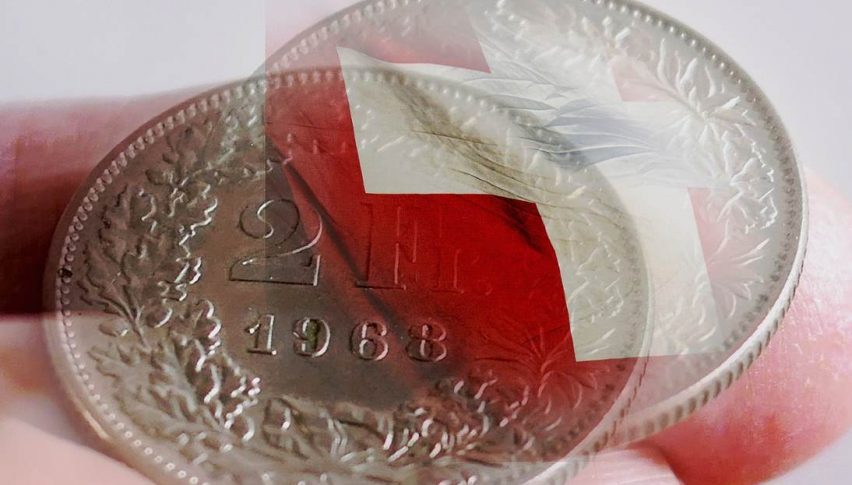 SNB Stays The Course, Tight Action In The USD/CHF
During the U.S. overnight session, the Swiss National Bank (SNB) held a press conference outlining its interest rate policy for the near-term. The SNB took a dovish stance, electing to hold key target lending rates static. Among them was the three-month LIBOR (-1.25 to -0.25%) and the preferred deposit rate (-0.75%). Today's forex action in the USD/CHF has been tight, reflecting the non-committal tone of both traders and the SNB.
In addition to interest rates, the SNB cited the Brexit transition and Italian fiscal policy for being drivers of corporate angst. Subsequently, financial market turbulence, hindered economic growth, and future monetary policy were stated to be possible challenges for the intermediate-term.
USD/CHF Technicals
The USD/CHF looks to be in the process of posting its third consecutive winning session. In the event we avoid a late-day selloff, another daily green candle is a possibility.
Here are a few topside resistance levels to keep an eye on for the remainder of the session:
Resistance(1): 62% Current Wave, .9952

Resistance(2): Bollinger MP and Daily SMA, .9974
Bottom Line: As a general rule, converging indicators serve as powerful support or resistance. For the remainder of the week, sells from just beneath the Bollinger MP/Daily SMA at .9972 will be queued up and ready to go. With an initial stop loss just above par at 1.006, this trade produces 34 pips on a standard 1:1 risk vs reward management plan.