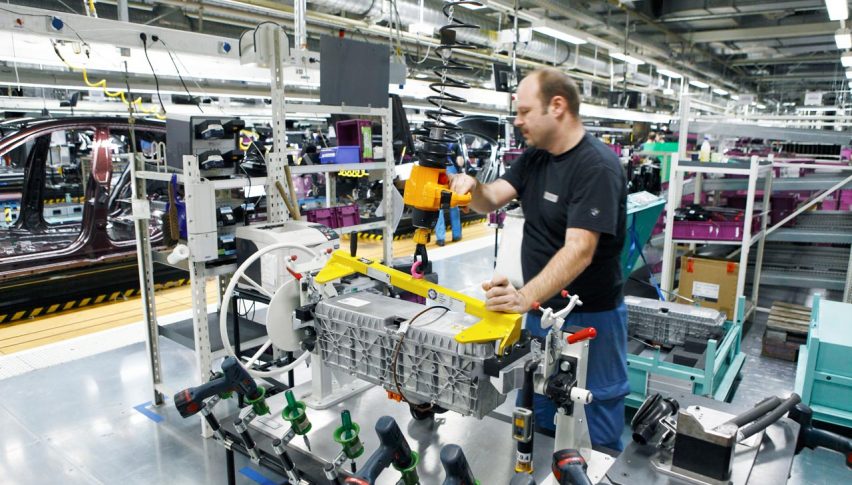 Can the European Manufacturing Reverse the Slowing Trend Today?
The Eurozone economy has been slowing for quite some time and it really lost steam in recent months. The European Central Bank (ECB) has tried to ignore the economic slowdown in recent months, but they are left with no choice but to acknowledge it now.
Yesterday, ECB President Mario Draghi accepted it, saying that the risks for the Eurozone economy have now shifted to the downside, as opposed to being balanced that the ECB was holding on to until the last meeting. They lowered GDP forecasts by 0.1% for this year and 2019. They also lowered the inflation expectations for next year.
The services sector has cooled off in most of the major European economies but manufacturing has suffered the most. And to consider that Donald Trump hasn't introduced car tariffs to Europe yet, although they will come soon, probably right after the new year.
German and French manufacturing are near the break-even level, heading into contraction, while the Italian manufacturing has already been contracting for two months. The Eurozone manufacturing PMI index came at 51.5 points for November, which is close to the break-even 50 level.
Although, I see that all the manufacturing and services numbers from last month have been revised higher. Eurozone manufacturing PMI was revised to 51.8 points from 51.5 points previously, German manufacturing was revised to 51.8 from 51.6 points, and French manufacturing was revised from 50.7 points to 50.8.
Although, expectations are the same as the revised numbers from last month, so no reversal of the slowing trend is expected. At least, they are not expected to decline further. But, let's first see the service and manufacturing numbers from Europe today and make a judgement later.