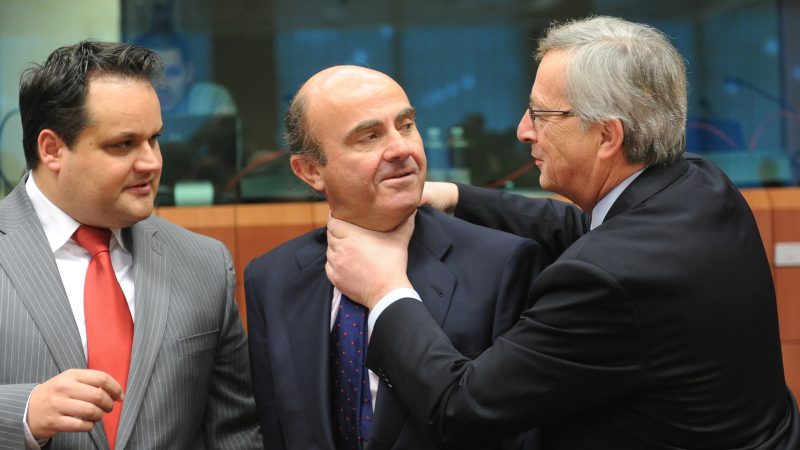 ECB Members Contradicting Each Other After Another Disappointing Round of Economic Data From the Eurozone
Today we had the manufacturing and services reports being released from Eurozone countries. The growth in these sectors has been slowing throughout this year after peaking late last year. The Italian GDP and the manufacturing sector have already slipped in contraction for Q3, while the German and particularly the French Manufacturing and services sectors have been getting close to contracting in recent months.
Today, the manufacturing and services reports from the Eurozone showed yet another decline in growth. In fact, French manufacturing and services slipped into contraction this month, coming at 49.6 and 49.7 points respectively.
But, I suppose some members of the European Central Bank haven't seen these numbers because we had a number of ECB officials speaking a while ago and they sort of contradicted each other. Let's list their comments below:
ECB Vice President Luis De Guindos
ECB Needs to be cautious
Markets are well-aligned with our policy
We have to keep our optionality at the maximum level
ECB member Ewald Nowotny
Risks to growth are broadly balanced
Inflation is seen trending in-line with ECB goal
Core inflation trend is going in the right direction
ECB's Vasiliauskas
Risks are seen tilted to the downside
Eurozone risks are mixed, warrants monitoring
Says that in the end, there was a "unanimous assessment" yesterday on language
Risks are changing rapidly
Need more time to figure out what's happening
Well, considering the last comments, I don't understand what the ECB should figure out. The economy is slowing down considerably and Trump's tariffs on European cars are coming soon. Now, the probability of a rate hike next year from the ECB has decreased to 60% from 75% a few days ago.
Judging from these comments, it will take some time for the ECB to start taking action if the economy continues to weaken.