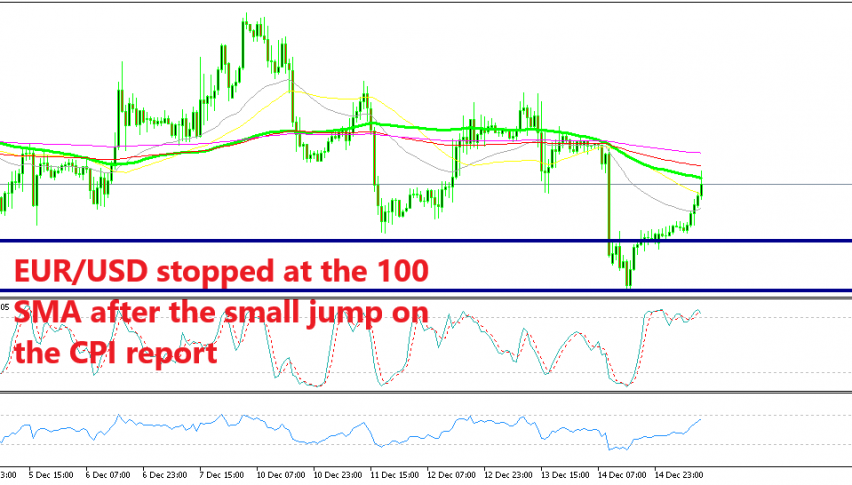 Euro Jumps on Weak Inflation Figures – Markets Must Have Expected Weaker Numbers
The inflation report from the Eurozone was released a while ago and it was pretty bad in my opinion. Yet, EUR/USD jumped around 20 pips higher. You can argue that there is some USD weakness at the moment, but weaker inflation numbers would at least hurt the Euro, considering that the Year-on-Year consumer price index (CPI) slipped below the minimum target for the ECB.
The headline YoY CPI inflation declined from 2.0% to 1.9%. Core YoY CPI remained unchanged at 1.0%, although, headline CPI declined by 0.2% as expected while core CPI declined by 0.3%, against -0.2% expected. So, all the numbers are negative apart from the core YoY inflation.
So, why the jump in Euro pairs? Well, the economic data from the Eurozone has been very weak recently and it s getting weaker. The European Central Bank sounded a bit dovish last week so perhaps, analysts were expecting weaker figures today, in which case, the ECB would turn even more dovish.
But, core YoY inflation remained unchanged and that's what matters most right now. Although, the jump in the Euro is now over, so I expect a reversal in EUR/USD now. We just opened another sell signal in this pair after the one we had last week got smoked on this latest jump.