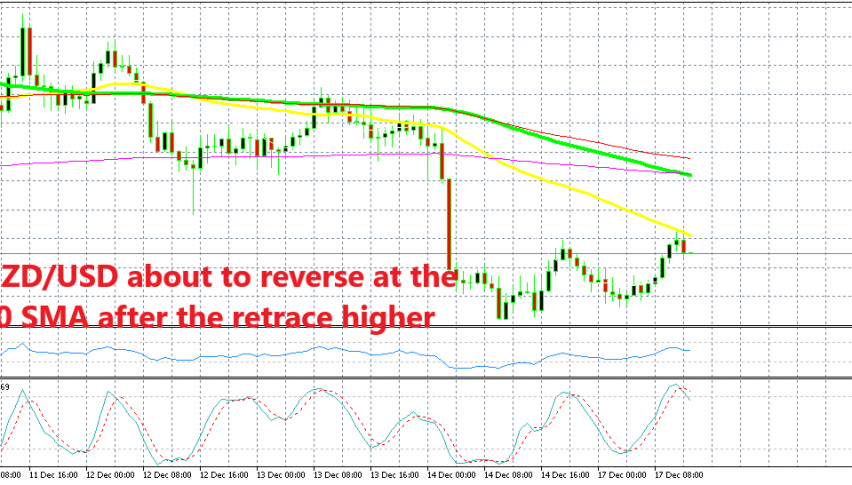 Shorting the Retrace in NZD/USD at the 50 SMA
The Aussie and the Kiwi started turning bearish at the beginning of this month as USD buyers started coming back after a bearish period towards the end of October. But, they took the biggest hit last Friday during the Asian session after the Chinese after retail sales and, more importantly, the industrial production missed expectations by a wide margin.
The economies of Australia and New Zealand are heavily exposed to the Chinese economy since China is their main export partner, and we know China is a monster when it comes to eating up raw materials and other resources needed to produce all the cheap things that the world consumes.
Therefore, the trend in AUD/USD and NZD/USD has been pretty bearish during this month and it got more bearish on Friday. Although, we have seen a pullback higher during the Asian session and in the first few hours of the European session.
But, that was due after the big move down last Friday and the USD had a small period of weakness this morning, which seems to be over now. So, we decided to short the retrace in this forex pair. We picked the 50 SMA (yellow) since it was providing resistance.
The previous candlestick closed as a bearish engulfing one since it is bigger than the smaller bullish previous candlestick. Also, the previous candlestick formed a small doji which is a reversing signal. So, here we have another forex signal today. Let's hope USD buyers return soon now.