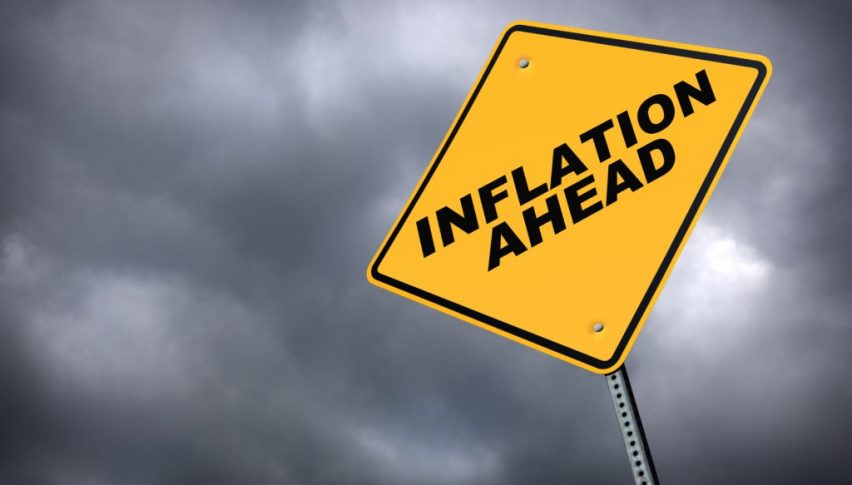 Will Eurozone Inflation Make Things Better or Worse for the Euro?
The Eurozone inflation report for November will be released later this morning. We will cover it on our economic calendar if you want to follow our commentary on it. The year-on-year headline CPI and core CPI inflation numbers are expected to remain unchanged at 2.0% and 1.0% respectively.
They slipped lower last month – the headline CPI declined from 2.2% to 2.0%, while core CPI ticked lower to 1.0% from 1.1%. That's the minimum target for the European Central Bank (ECB), so the ECB is getting a bit agitated about it. The Eurozone economy is also cooling off pretty quickly recently which makes things worse for them.
We heard comments from the ECB officials during the press conference last Thursday as well as on Friday which sounded like the ECB is turning dovish as they shifted risks of the economic growth to the downside, as opposed to balanced previously. So, if core consumer price index (CPI) or the headline CPI number falls below the current level then the dovish rhetoric will increase in the coming days/weeks.
That would mean that the Euro will take a tough kick in the nuts today if the yearly CPI inflation numbers miss expectations. The monthly CPI number for November is expected to fall by 0.2%, but it isn't expected to influence the yearly numbers. It might push the Euro lower on itself if it indeed declines by 0.2% or more, so we have to be careful during the release of the inflation report.
EUR/USD facing 3 support levels below
EUR/USD declined below the first support level at 1.13 last Friday, but the next level at 1.1270 which was the low at the end of November held its ground and EUR/USD bounced from there, closing the week above 1.13. If inflation comes weaker than expected, then I expect the 1.1270 support level to go without much difficulty and I see EUR/USD heading for the next support which comes above 1.12. But even that might be in danger in the coming sessions if the numbers are weak.
On the contrary, I don't see EUR/USD running too much on the upper side if the numbers come slightly better than expected because the other sectors of the Eurozone economy are in trouble at the moment and Donald Trump is likely to place tariffs on European cars after New Year.