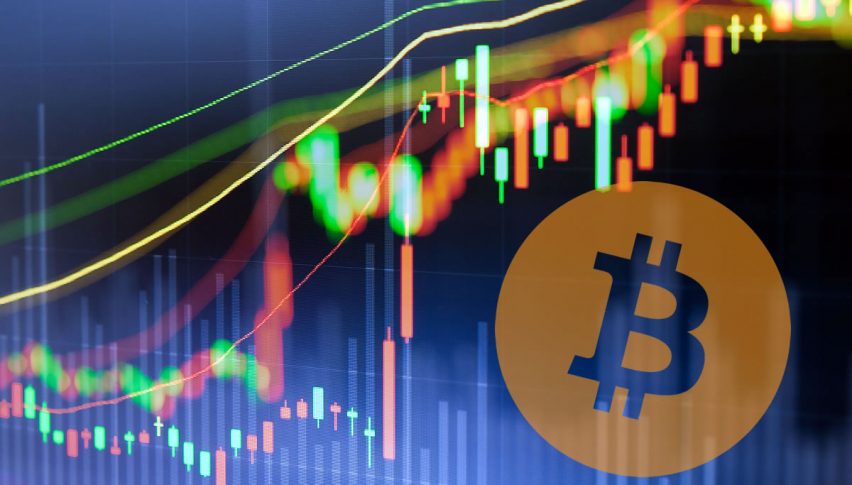 Bitcoin Pushes Above Moving Averages as it Makes Bullish Reversal
BITCOIN and other major cryptocurrencies turned bearish about a month ago after Bitcoin finally broke the big support area around the $6.000 level. That level has been holding the declines for Bitcoin since February, so when such a major support level gets broken, the market tends to panic and go with the break which then snowballs and ends up crashing down as we saw with cryptos over the past month.
Bitcoin broke level after level after the big support at $6,000 was gone. The $5,000 level was the first target which didn't last long, then came the turn for the $4,000 level and finally came the $3,000 level. Bitcoin reached as low as $3,127 according to my broker's platform, but that level finally held.
This week, we are seeing a decent retrace higher and today the price moved above the $4,000 level once again. To be honest, we haven't seen any decent retraces during the move down after the break of the $6,000 level. The biggest pullback took place about three weeks ago at the end of November when Bitcoin bounced off $3,500 and climbed around $850.
Bitcoin will face the same levels on the way up as it did on the way down
This week's bullish move is worth nearly worth $1,000 and the positive aspect for the bulls is the fact that the price has finally started to break moving averages. The 20 SMA (grey) and the 50 SMA (yellow) have been pushing the price lower, while the larger period MAs haven't had a chance to catch up with the price since the decline was pretty fast.
Possible Resistance for Bitcoin on the Way up
So, that is an encouraging aspect for Bitcoin buyers. This might even turn out to be the big reversal they were waiting. The 20 SMA, the 50 SMA and 100 simple MA (green) have now been broken to the upside but there are more obstacles above. First comes the 100 smooth MA (red) at $4,320, and then it is the swing high from the previous retrace at the end of November which comes at around $4,400.
Above that comes the area around the $5,000 level. and then finally the $6,000 level. This last level might be a bit of a tough nut to crack and it might be a good place to short Bitcoin for $1,000-$2,000 because the big support will likely provide some big resistance on the way up and a decent bounce lower is expected from there. Although, that's wishful thinking because we're still $2,000 below there and the main trend is still bearish, so let's take it one step at a time for now.