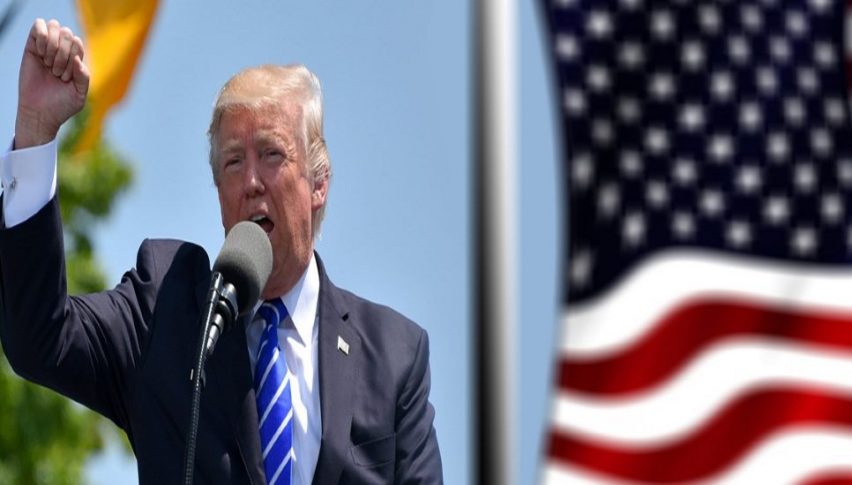 NASDAQ Extends Losses, Trump Hints At Shutdown
Things are going from bad to worse on Wall Street. All three major U.S. indices continue to fall, with the DJIA (-400), S&P 500 (-35), and NASDAQ (-110) posting considerable losses. Major media outlets are reporting that U.S. President Trump is to blame, due to threats over a possible government shutdown.
At this hour, buzz from the White House suggests that the odds of a partial government shutdown coming to pass ahead of Christmas are growing. A standoff between President Trump and Congressional leadership over funding for a southern border wall is cited as being the driving force behind shutdown talk.
No matter what the ultimate reason may be, equities investors are heading for the hills. Barring a late-session rally, which is certainly possible, the U.S. indices are in position to extend the losing streak to six days.
6000 For The NASDAQ?
Among the hardest hit sectors for December has been tech. Even with the likelihood of robust holiday sales being high, the leading components of the NASDAQ are on the bear. The result has been a brutal month for March E-mini NASDAQ futures.
Overview: There really isn't a whole lot to say about the U.S. indices, including the NASDAQ. The trend is down and a "Santa Claus Rally" is not materializing. At the moment, it looks like 2019 is going to kick off with equities in or near correction.
For the March E-mini NASDAQ, the next psychological level up for scrutiny is 6000.00. If sentiment does not shift substantially, a test of this level may occur in the very near future.