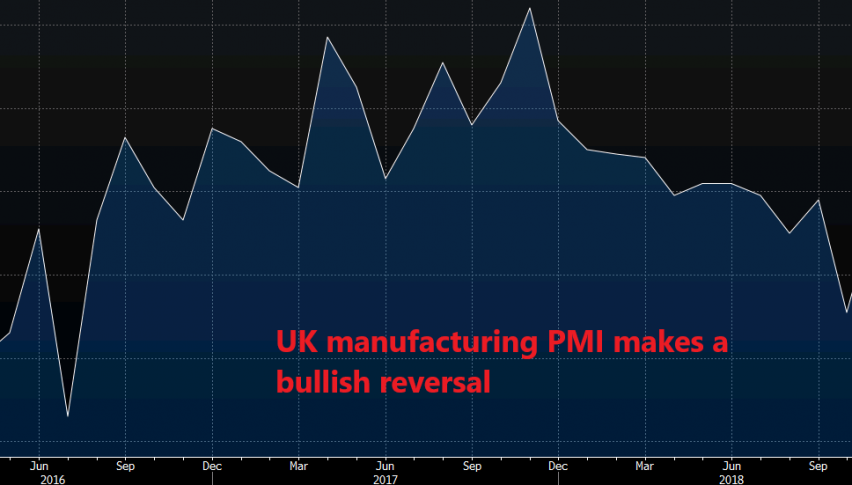 UK Manufacturing Jumps Higher But There's a Catch
The UK manufacturing PMI report was just released and it was surprisingly good to be honest. We saw a turnaround last month after it had been on a declining trend for some time. This month, the manufacturing PMI report came out even better.
Expectations were for a reading of 52.5 points, down from 53.1 points in the previous month. But, the manufacturing PMI jumped higher to 54.2 points. This shows that the manufacturing activity picked up considerably last month. The number for November was also revised higher as well from 53.1 points to 53.6 points. New orders also grew to the highest level since February, so it was a pretty good report allover.
Although, the surveying firm Markit had some reservations about it. Markit stated in the report that this was due to a possible hard Brexit coming up. They said that there was some stockpiling ahead of the major event for Britain, so that affected the manufacturing orders and activities.
That's not a long lasting factor and it should affect the coming months negatively since most of the manufacturing activity has been carried out during last month and companies should be loaded with manufacturing goods now. But, let's not judge too harshly and wait for the coming months to have a better view of this sector.