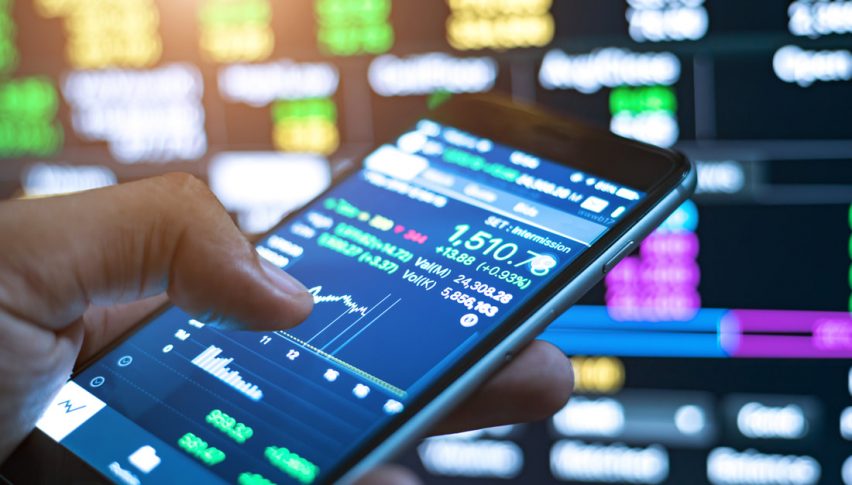 A Look Into the FX Leaders 2018 Signals Report
Last Updated On: January 5, 2019
We finally closed 2018. It was a long year to be honest. There were many important fundamental events during this year, expected and unexpected and we saw a lot of volatility. We had our ups and downs, mostly ups though and closed the year with a nice profit, again. OK, let's just spit it out, we made 9073 pips this year across all markets.
Stock markets made some major moves this year, offering opportunities to grab quite a few pips and we made most of the profit from indices in 2018. Forex came second, cryptocurrencies came third, although we had some issues with the feed which ruined some of our Bitoin signals and commodities came fourth. So, we came up on top for another year.
The biggest political events took most of the attention this year. Brexit is an old issue for the financial markets, but it never ceases to surprise. UK Prime Minister Theresa May reached an agreement with the EU late this year, but she pulled back at the last minute before bringing her deal to the British Parliament. So, Brexit is still looming like a dark cloud.
The political and civil nervousness grew in Europe this year, and it had some negative impact on the sentiment towards the end o the year, which sent stock market lower. But most of the important financial market events were related to US President Donald Trump. He started a trade war with trade tariffs on China ($250 bilion), the EU, Canada, and Mexico. Trump also canceled the nuclear deal with Iran, but stuck a new one with North Korea, which makes it even, doesn't it? The markets were shaken in the beginning but they are getting used to it causing a decrease in volatility.
But, US President Trump and Chinese President Li reached an agreement in the G20 Summit in November which calmed the markets for some time. Although, in September another problem arose in Europe, which was the Italian Budget deficit which the EU rejected. Italians finally decided to lower it but it is going to come back this year as an issue, so we will have to keep an eye on Italy. These were the main events these year, now let's dive into details of our trading signals this year.
---
FX Leader Signal P/L by month
| | | |
| --- | --- | --- |
| Month | # Signals | P/L Summary |
| January | 108 | 398 |
| February | 90 | 2,011 |
| March | 85 | 242 |
| April | 62 | 415 |
| May | 104 | 468 |
| June | 89 | 668 |
| July | 80 | 787 |
| August | 80 | 1,049 |
| September | 95 | 914 |
| October | 112 | 1,070 |
| November | 98 | 561 |
| December | 72 | 490 |
| Total | 1,075 | 9,073 |
Forex Signals
2017 was terrible for the USD as it lost around 20 cents, which spilled into the first quarter of 2018. So, the end of 2017 and the first quarter of 2018 were tough as the markets went against logic. The USD kept declining when all the fundamentals were pointing up and the FED kept hiking interest rates aggressively. We managed to make some good profits in February and March, but the volatility of the first two months hit us badly. We closed Q1 with a loss of 88 pips. Although, the USD made a turnaround in Spring and entered a bullish period as the year progressed which continued until the end of the year.
The Federal Reserve started increasing interest rates in 2016 and kept hiking them throughout 2017 and 2018, which was one of the reasons for the USD strength this year. We have mostly been bullish on the US Dollar this year as we were expecting the reverse and as a result we made a hefty profit of 2048 pips from forex signals. AUD/USD was the best pair for us this year since we made 727 pips from signals in this pair. GBP/JPY. EUR/JPY, GBP/USD and USD/CAD came after in consecutive order. We had a drawback in NZD/USD this year which is a bit f a bummer but in the end we ended up with a really nice profit.
| | | |
| --- | --- | --- |
| Forex Pair | # Signals | P/L Summary |
| AUD/USD | 73 | 727 |
| EUR/CHF | 53 | 167 |
| EUR/GBP | 47 | 103 |
| EUR/JPY | 90 | 362 |
| EUR/USD | 72 | -96 |
| GBP/JPY | 90 | 444 |
| GBP/USD | 60 | 384 |
| NZD/USD | 40 | -285 |
| USD/CAD | 44 | 227 |
| USD/JPY | 80 | -19 |
| Total | 682 | 2,048 |
Index Signals P/L
The indices market was difficult to trade during the first half of 2018. The indices tanked due to fear that the Chinese markets were going through another crisis (that eventually did not happen). Though the damage caused by the fear was done, our indices trader, Arslan Butt, did a good job.
On indices alone, he made quite some nice profit in Q1 worth a 1,196 pip profit, despite the dive that quarter. The second quarter started off slow with only a single pip profit in April, but May and June gave us 256 and 198 pip profit respectively. The S&P and Nikkei gave us a tough time in Q2. In total, we ended up making 1,650 pips on the indices in the two quarters. July was another good month regarding index signals, particularly the CAC and Nikkei signals. We made 586 pips from indexes that month and 790 pips in August. But in September stock markets started tumbling again on fears regarding the Italian budget and the decline turned into a steep bearish trend continued until the end of the year. We still managed to make pips during the decline even though we got caught during that crash in the beginning. We ended the year with 6,114 -pips in indices.
| | | |
| --- | --- | --- |
| Index | # Signals | P/L Summary |
| CAC | 24 | 2,304 |
| DAX | 71 | 2,543 |
| NIKKEI 225 | 32 | 1222 |
| S&P 500 | 26 | 45 |
| Total | 153 | 6,114 |
Commodity Signals P/L
Trading commodities was't that easy because we saw some major trend reversals this year, but we still finished the year with a 249 pips. For most of the year, Oil continued the uptrend of the previous two years, climbing higher with US WTI crude Oil getting close to $80/barrel and UK Brent crude reaching $85 in late September. But, in October everything reversed and Oil began a steep decline as the world economy slowed down the recovery. Oil reached two years lows at the end of December. As a result, we had a difficult times with signals in crude Oil and the year 132 pips in red.
A similar thing happened in Gold, but upside down. Gold has been on a steep downtrend for most on the year. It started to tumble in Spring and lost more than $200 until mid-August. But after a few months of consolidating, Gold reversed higher recuperating 2/3ds of the losses and ended the year  near $1,300. We made 381 pips form Gold signals this year and 249 in total from commodities.
| | | |
| --- | --- | --- |
| Commodities | # Signals | P/L Summary |
| Gold | 80 | -167 |
| US Oil | 33 | -193 |
| Total | 113 | -275 |
Cryptocurrency Signals
As you know, cryptocurrencies made a major turnaround in late December last year and they have formed a major bearish trend this year. There was a lot of volatility in the first few months, but the market finally calmed down for several months. Although, they resumed the downtrend in November making new lows and cryptos remain in a bearish trend. The volatility has decreased after the first half but they still remain extremely volatile so we haven't been very active in this market.
Although we opened four cryptocurrency signals this year. We took take a hit in Litecoin this year losing 119 pips with two signals. We lost 411 pips on one signal we opened in February but recuperated some losses with another signal in Litecoin in July. We tried to trade Bitcoin but the feed has been letting us down on that one and a few signals that we opened there have disappeared. Although, we had a couple of winning signals in Ethereum which made us 781 pips, closing the year with a 662 pip profit in total in this market.
| | | |
| --- | --- | --- |
| Cryptocurrency | # Signals | P/L Summary |
| Ethereum | 2 | 781 |
| Litecoin | 2 | -119 |
| Total | 4 | 662 |
Long-Term/Short-Term Breakdown
| | | |
| --- | --- | --- |
| | # Signals | P/L Summary |
| Long Term | 19 | 8,242 |
| Short Term | 1,057 | 831 |
| Total | 1,076 | 9,073 |
Win/Loss Breakdown
| | | |
| --- | --- | --- |
| | # Signals | P/L Summary |
| Win | 724 | 21,183 |
| Loss | 352 | -12,110 |
| Total | 1,076 | 9,073 |
Buy/Sell Breakdown
| | | |
| --- | --- | --- |
| | # Signals | P/L Summary |
| Buy | 506 | 5,412 |
| Sell | 5,70 | 3,661 |
| Total | 1,076 | 9,073 |