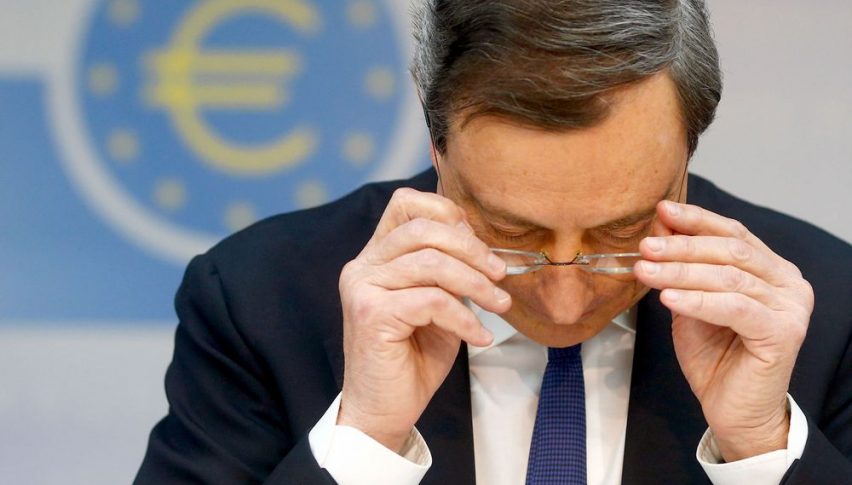 Economic Data Continues to Deteriorate in Europe
The economic data from the Eurozone for today is all out. Earlier we had the German retail sales and factory orders, while now the Eurozone investor confidence and retail sales were published. It seems most of the data is positive at first glance, but looking into it further, the data is mostly negative for me.
The Eurozone retail sales for November jumped 0.6% higher. That is a nice turnaround after we have seen some negative numbers for this indicator during July, August and September and a 0.3% increase in October. But today's jump in Eurozone retail sales must have been a result of higher German retail sales which jumped 1.4% in November.
Remember that Black Friday was in November as well and, while it might not be as popular as in the US, it does have a decent impact on retail sales. So, there is a big chance that retail sales will soften next month or return to negative, although, next month's report will also be affected by Christmas, so the report released in March will be the one to watch.
On the other hand, the factory orders in Germany turned negative again, declining by a massive 1.0%. This is a better indicator for the economy and it will affect the German economy in the coming weeks/months. The Eurozone investor confidence declined again this month, coming at -1.5 points, a bit higher than -2.0 points expected.
So, while the investor confidence number is in green, it is a negative number and it is the lowest in four years. The reasons for the decline in the sentiment are several: weakening economy, Brexit and the yellow vests protests stand tall among others.
The surveying firm Sentix said in a note that "these economic figures show that the Eurozone is dangerously close to stagnation" and that "neither politicians nor central banks seem to have really grasped the extent of this loss of momentum".
I agree that both central bank and European leaders seem too relaxed as the Eurozone economy deteriorates. But, no impact on the Euro yet, so let's see what the European Central Bank officials will have to say about this.