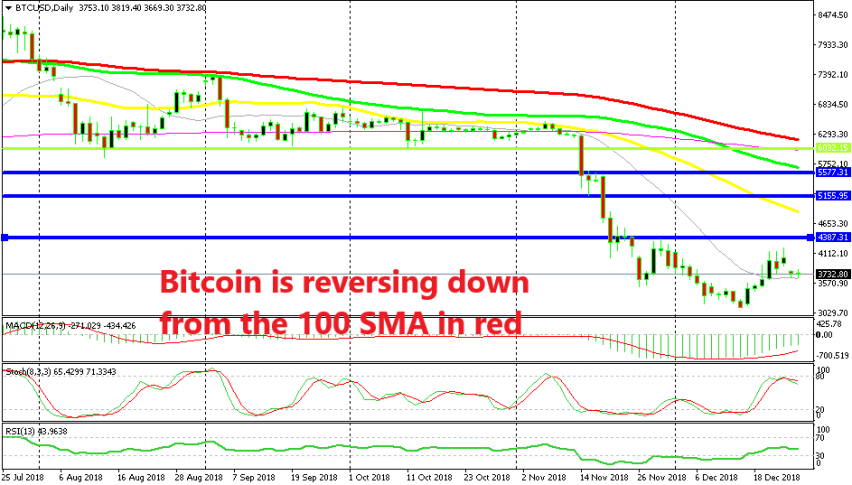 Bitcoin Finding Resistance at the 100 SMA Again
Yesterday we posted an article about Bitcoin. Cryptocurrencies have finally stopped declining after BITCOIN got pretty close to the $3,000 level about a month ago and they have retraced higher. Although, Bitcoin hasn't been able to make new highs since topping out at around $4,200 where it ran into the 100 smooth moving average (red).
The price has been confined between the 100 smooth MA on the top side and the 100 simple MA (green) at the bottom. Yesterday the price got pretty close to the 100 smooth MA but started reversing in the afternoon. Today, we see that the buyers have given the upside another try, but the 100 smooth MA still remains strong.
The high on my platform today is $4,087 which is just a handful of pips below that moving average. So, the 100 smooth MA remains as resistance and, as I said yesterday, it is a good place to go short from. The 100 simple MA (green) stands around $400 pips below, so the trade offers a good risk/reward ratio, if you place the stop above $4,200.
This was a good setup to trade and we sold Bitcoin based on this chart setup yesterday.