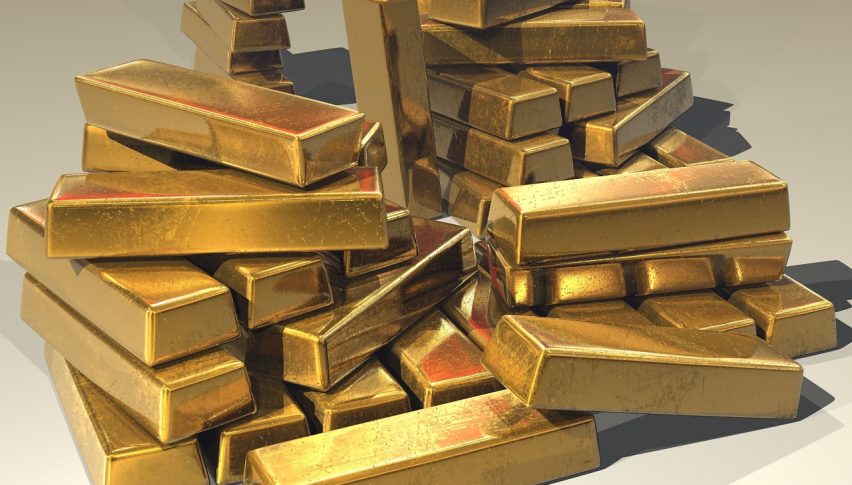 Has Gold Topped Out at 1300?
Posted Wednesday, January 9, 2019 by
Rowan Crosby
• 1 min read
Gold has been on a bit of a bull run of recent times, but today might very well mark the end of the momentum.
We have of course already seen price fall away from the highs since it tagged the important 1300 level. But the real news might be coming along today.
Of course, I'm referring to the FOMC minutes and what that might mean for gold traders going forward.
It is now widely anticipated that the previous-hawk, Jerome Powell is looking to slow down the rate of interest rate hikes. That might mean less rises this year than previously thought. We'll find out exactly what was discussed when we see the FOMC minutes released later today.
What that means for gold is that the previous run-up might have now run its course. The rates hikes are slowing based on fears that the economy isn't quite up to speed just yet.
The outlook for global growth is already a little bit shaky and higher rates hurt both the US and other countries as well. Powell needed to hike rates to in effect 'normalise' them as there have been far reaching consequences in areas like house prices and farmland, where large institutions have been dumping their money to try and find yield.
So now that we are creeping higher, many suspect it has been a little too much too soon.
Gold will now likely top out for the time being with 1300 providing a nice top if, in fact, the level holds on.
Gold is generally a hedge against inflation and fear and with both turning the corner at the moment, the demand might not be there for the time being.
If we break 1280, I think we could really sell off here.