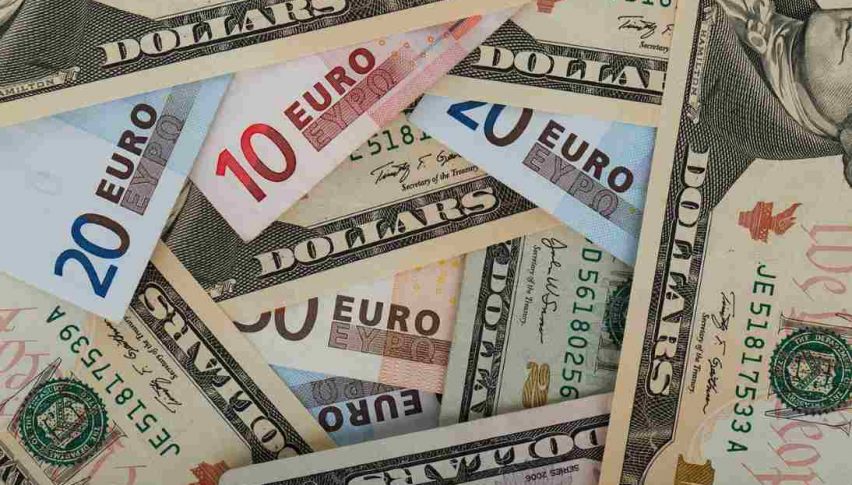 1.1500 Still In Play For The EUR/USD
On Monday, the 1.1500 level jumped off of the page as a hotly contested area ― a possible breakout point. It represented a Double-Top formation on the daily chart, November's high, and the upper extreme of January 2nd's price action. Going into Wednesday's FOMC Minutes release, bidders waited eagerly to go long this market from just above the 1.1500 handle.
However, the bullish action appears short-lived. Today has brought a strong retracement to the 1.1500 area. So, where does the EUR/USD go from here? That is truly the million dollar question and one that will be answered in the coming sessions.
EUR/USD Daily Chart
At press time (about 1:45 PM EST), it looks like we have a textbook case of previous resistance setting up as support. Bears have taken control of the intrasession trade of the EUR/USD, prompting a vigorous test of the 1.1500 level.
Here are the prices to watch for the remainder of the week:
Support(1): Psyche Level, 1.1500

Support(2): 38% Current Wave Fibonacci Retracement, 1.1469 (not pictured)
Bottom Line: In the event that the intraday bearish action stalls out and the EUR/USD closes above 1.1500, this market may be headed much higher. However, sellers are active today and it will not be a surprise if yesterday's rally is wiped out.
Until elected, a long from just above the 38% Current Wave Retracement from 1.1472 provides solid entry with the prevailing trend. Using an initial stop out at 1.1447, this trade produces 25 pips using a static 1:1 risk vs reward management plan.
If you are trading the EUR/USD, be aware of the upcoming news cycle. Tomorrow morning features the release of U.S. CPI (Dec.), a primary market mover. All eyes will be on this number as the forex attempts to decipher FED policy for the next few months. If CPI underperforms expectations, this will be a bearish sign for the USD. Holiday season spending typically stimulates inflationary readings ― a lagging CPI for last December may prompt an even more dovish tone from the FED.
Risk assets tumbled lower this week, as bank problems escalate, although there was a slight improvement toward the end of the week
2 days ago