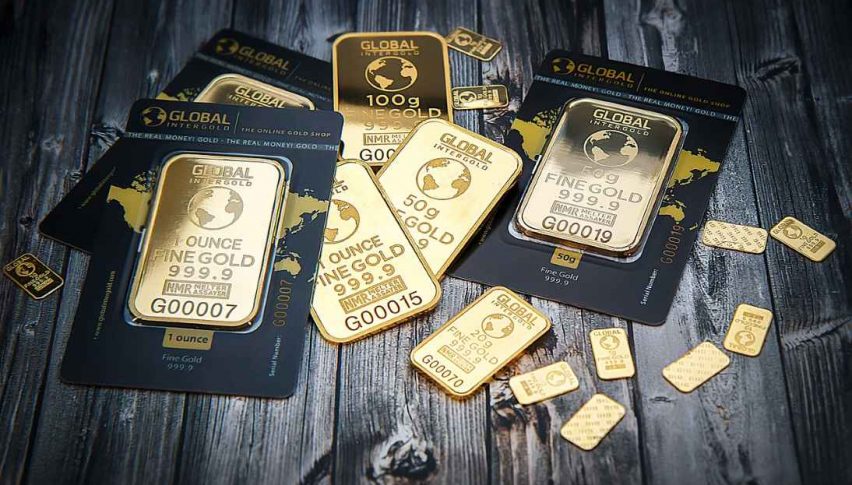 More Consolidation For February Gold Futures
Over the course of the past week, February GOLD futures have been in a heavy consolidation phase. Prices have ebbed and flowed between 1300.0 and 1275.0, with the premier value area being in the vicinity of 1292.0. To be honest, the action has been somewhat surprising given the charged news cycle and active economic calendar.
The great thing about tight markets is that often times they are gearing up for a directional move. In the case of bullion, this will occur either above 1300.0 or below 1275.0.
February Gold Futures: Technical Outlook
Technically, the intermediate-term uptrend in February gold futures remains valid. Price is above the 38% Current Wave Retracement (1276.0), which indicates that the bulls are still in control of this market.
In an update from earlier this week, I outlined a trading plan to go long from Fibonacci support. This recommendation is still active. If you haven't seen it, check it out here.
Bottom Line: When markets tighten up, opportunity is usually right around the corner. In addition to the Fibonacci long trading plan, I will be playing a breakout above last week's high from 1300.5. Using a basic 1:1 risk vs reward scenario, this breakout trade is good for 10-15 fast ticks.
The initial break above 1300.4 in February gold futures will bring heavy volumes. For the longer term, this area may setup to be either a formidable top or launch point to the bull.