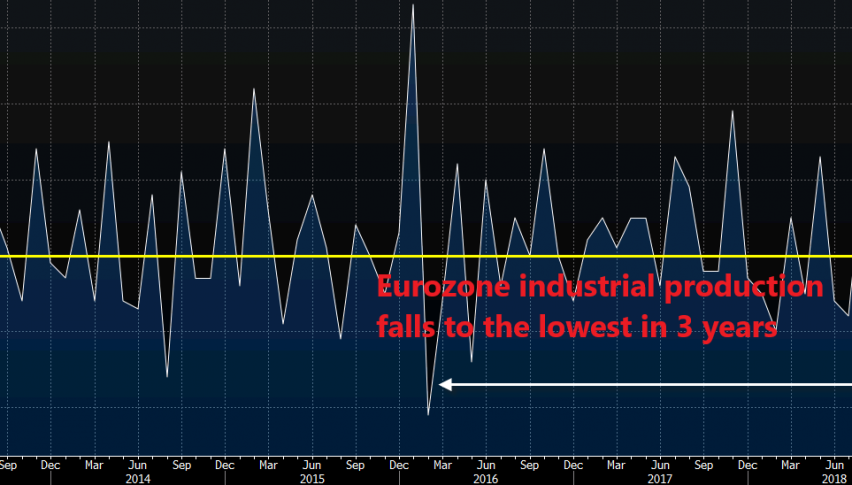 Industrial Production Dives in the Eurozone, Mirroring the Numbers From Euro Countries
A couple of hours ago ,I posted a forex update about the Eurozone production report which was going to be released this morning. I argued there that the chances were pretty high that we have a terrible industrial production report from the Eurozone this morning because all the major European economies such as France, Italy and Germany had some terrible numbers for November.
Well, my prediction was spot on, although it wasn't hard to read. The Eurozone industrial production numbers were really bad as production declined by 1.7% that month. Below are the figures for that report:
Eurozone November Industrial Production -1.7% vs 0.3% expected
Prior +0.2%; revised to +0.1%
Industrial production WDA -3.3% vs -2.1% y/y expected
Prior +1.2%
This is the lowest reading since February 2016. The Euro lost a few pips after the release of this report, but is back to unchanged, so it has ignored yet another terrible economic report from Europe. But, the negative data is piling up and the European Central Bank will have to really acknowledge it at some point.
But until then, the Euro will continue the free ride. When the ECB acknowledges the terrible economic numbers from Europe and turns really dovish, that's when the Euro will crash.