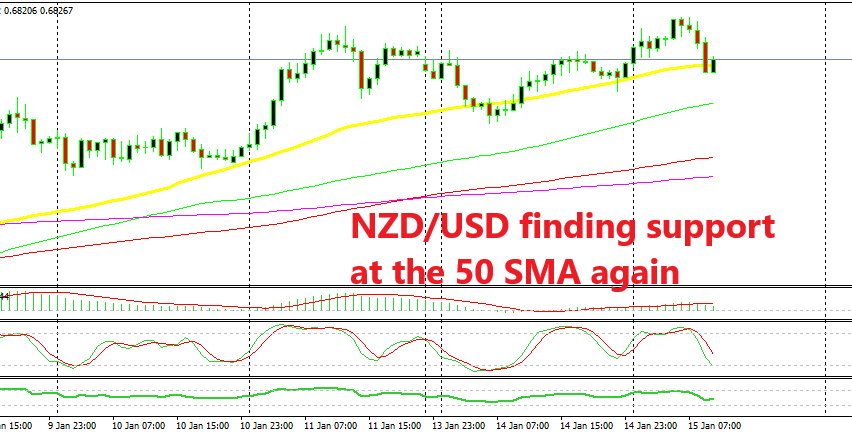 Going Long on NZD/USD at the 50 SMA
Commodity currencies have been trading on a solid uptrend in the last two weeks. The CAD is having some trouble at the moment. Although the trend continues to be straightforward in AUD/USD and NZD/USD. Yesterday these two pairs retraced lower and it seemed like a good place to go long, but the sentiment was negative especially during the European session, so I decided to remain on the sidelines and not trade these pairs.
Today we are seeing another retrace lower on the H1 chart and this seems like another good opportunity to go long because the chart setup points to a bullish reversal soon. The stochastic indicator is oversold now on H1 chart of NZD/USD which means that the retrace lower is complete.
Also, the price is back at the 50 SMA (yellow). This moving average has been providing support several times for this pair and it seems like the sellers are giving up again at the 50 SMA. So, we decided to go long right here and hope that the uptrend resumes soon.