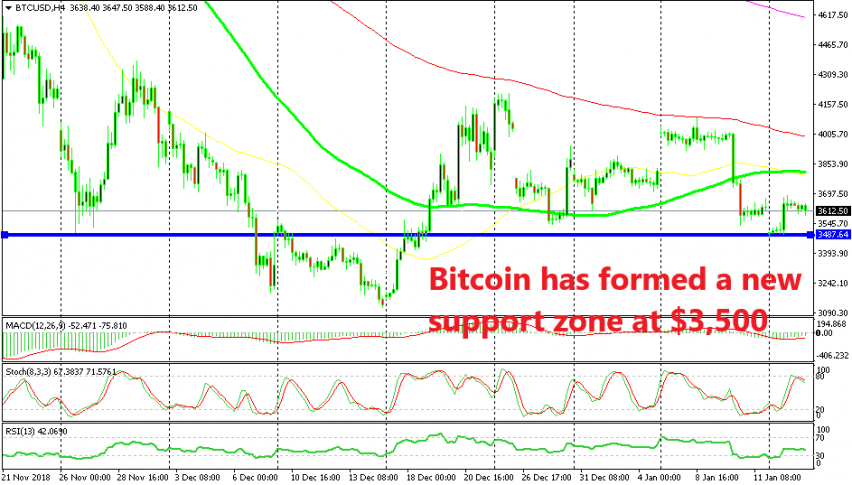 The First Support at Half Way Holds For Bitcoin
Bitcoin has traded for four weeks between the 100 simple moving average (green) at the bottom and the 100 smooth moving average at the top after it stopped the decline and bounced off the support above the $3,000 level. During this time, it found resistance above the $4,000 level, which was then provided by the 100 smooth MA as it caught up with the price.
We managed to pull a trade in Bitcoin when we sold this cryptocurrency near the top more than a week ago and booked profit at the 100 simple MA since this moving average had been providing support during this period. That moving average was broken last week but the support/resistance zone around the $3,500 level held its ground.
This area has provided  support in November and then it turned into resistance in December. Now, it seems to have turned into support again. The price bounced off that area yesterday, claiming around 200 pips, but the climb has  stalled now.
So, this is a level we have to keep in mind if we decide to trade Bitcoin again. Although, I would rather wait for Bitcoin to climb higher to the 100 SMA (red) again and go short from there, but it seems like it will take some time.