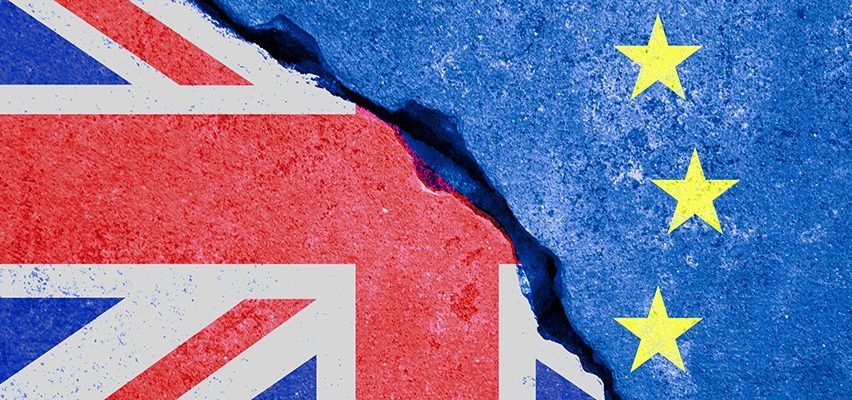 US Session Forex Brief, Jan 21 – Theresa May's Brexit 2.0 Coming Up
The forex market has been pretty quiet today and with the US on bank holiday for Martin Luther King Day, the volatility is expected to die out normally. But, British Prime Minister Theresa May is expected to publish her plan B for Brexit after the European session closes, so it's probable that there will be some decent moves in GBP pairs towards the end of the day.
The economic data from China leaned on the negative side as the Q/Y GDP ticked lower to 6.4% from 6.5% previously, while the unemployment rate ticked higher to 4.9%. Fixed asset investment jumped higher to 5.7% from 5.4% previously, but that wasn't enough. As a result, stock markets stared to reverse back down after trending higher for about three weeks, since the beginning of this year.
The US Dollar has seen some demand during the European session but that's mostly because forex traders have nowhere else to turn to right now. Stocks are reversing lower while the slide in GOLD continues today as well after the bearish break last Friday. The economic data from Europe has been really light today, so let's get going.
The European Session
German PPI – The producer price index slowed down in November to just 0.1% and today's number which is for December was expected to turn negative and decline by 0.1%. It did turn negative but declined more than expected, falling by 0.4%  last month.
Corbyn Willing for Cross Part Talks If No-Deal Brexit Goes – Jeremy Corbyn of the opposition Labour Party repeated that he is willing for cross party talks, but that is only if Theresa May will guarantee that a no-deal Brexit will be avoided. She hasn't promised that yet but she might have to if there is no other choice.
US-China Trade Dispute Still Unresolved Completely – The US and China are negotiating trade disputes, but the main sticky point still remains and that is the Intellectual Property theft which remains unresolved. They will continue talks at the end of this month in Washington, so we'll see if they can find a solution for that.
German Foreign Minister Speaks on Brexit – Heiko Maas was speaking on Reuters this morning and he calls on London to seriously and realistically find an exit. He added that if Britain has had new ideas, they will look carefully at them. An abrupt exit from the single market would hurt the British economy a lot.
Irish European Affairs Minister Speaks on Brexit – Irish European Affairs Minister doesn't think changes to Good Friday agreement is something Britsh PM would consider. Good Friday agreement is not negotiable for Irish Government and he added that Ireland will not take part in bilateral negotiations between EU and UK.
UK PM Spokesman Speaks on Brexit – The spokesman of the British Prime Minister commented on Brexit as well earlier today saying that Theresa May is having genuine conversations with lawmakers and will set out those conversations to Parliament. He believes they can secure the support of Parliament and the PM has been clear that Britain will leave EU on March 29. He added that more work is needed to avoid a hard border between Northern Ireland and Ireland. They will need to make changes to the plan in order to get Parliament 'ssupport.
The US Session
IMF Cuts Global Growth Outlook – The International Monetary Fund (IMF) cuts global growth forecast to 3.5% in 2019, which is the weakest in three years. Growth for 2020 is seen at 3.6% now. Growth forecast for the Eurozone has been revised lower as well to 1.6% from 1.9% projected in October. But, the IMF maintains US growth forecast at 2.5% in 2019 and 1.8% in 2020 and China growth forecasts for 2019 and 2020 at 6.2%.  They warn that economic activity may fall short of expectations if trade tensions persist. A no deal Brexit poses a risk of a greater than expected slowdown in China among triggers that could spark further deterioration in risk sentiment
US Bank Holiday – The US is on holiday today for Martin Luther King Day, so the liquidity is expected to dry up as we approach the end of the European session.
Theresa May Speaks on Brexit – Theresa May is expected to speak to the British Parliament later at 15:30 GMT. She will lay out her Brexit plan B. The EU doesn't want changes to the Brexit deal they reached earlier, so will be interesting to see what her plan is.
Trades in Sight
The trend has been bearish for two weeks
The retrace higher was complete
The pressure remains on the downside
EUR/USD still remains on the bearish trend
The trend turned bearish once again about two weeks ago after this pair made a retrace higher during the first week of this year on the daily chart. This morning during the Asian session and at the beginning of the European session, EUR/USD retraced higher on the H1 chart but it started reversing down after the stochastic indicator became overbought on this time-frame. We decided to sell since the pressure remains on the downside, so we opened a sell forex signal.
In Conclusion
The action is dying out now in the forex market as we head towards the end of the European session, since the US is closed today for Martin Luther King Day. But, UK Prime Minister Theresa May will be up with a speech in the British Parliament where she will unravel her plan B for Brexit, if she has one. So, there might be some increased volatility during that time and we might see some spikes in GBP pairs, given that liquidity will be thin.