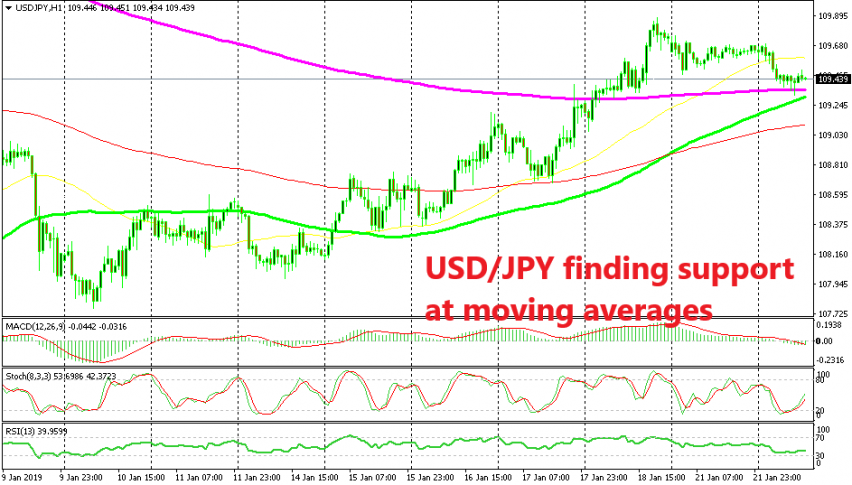 Buying the Pullback in USD/JPY Above Moving Averages
USD/JPY has turned bullish in the last three weeks as sentiment improves slightly in financial markets. Safe havens such as GOLD and the JPY have turned bearish during this time, hence the climb in this pair, while stock markets have turned bullish.
Although in the last two days we have seen a bearish retrace in indices and in USD/JPY, this bearish retrace lower might be coming to an end soon. The stochastic indicator is almost oversold on the H4 chart which means that the pullback is almost complete.
Although, we are using the H1 USD/JPY chart to trade this pair right now. As you can see, stochastic was oversold a while ago here and it is now turning higher. Besides that, the price formed a few doji candlesticks which signal a bullish reversal soon.
On top of that, we have two moving averages providing support to this pair. The 20 SMA (purple) has turned from resistance to support, while the 100 SMA (green) is just catching up with the price. The later one has been a strong support and resistance indicator and USD/JPY traders are aware of it, so it is providing support already, even before touching the price.
So, we opened a buy signal/trade here. Now let's see if this chart pattern will work out and make USD/JPY resume the uptrend of the last few weeks.