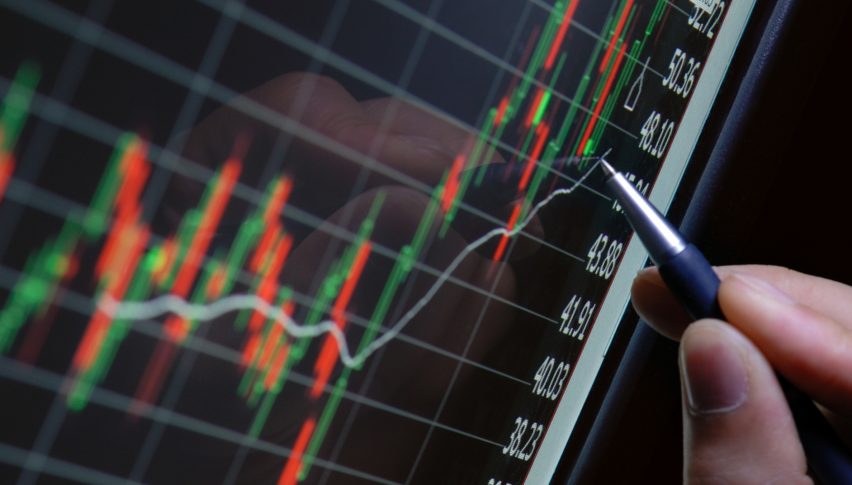 US Session Forex Brief, Jan 22 – Markets Remain Cautious Today
We entered the European session today with markets feeling heavy as the sentiment had turned negative in the Asian session. The Huawei issue continues as the Canadian press commented early this morning that the US will probably ask for extradition of the CFO who apparently has been stealing Intellectual Property from the US business partners, such as a robotic device from US T-Mobile which tests smartphones. This wouldn't normally be such a big deal, but given the easing trade tensions between the US and China, the market fears another escalation of those tensions, hence the importance. Otherwise, this would be just another arrest of a high profile company executive, which the public usually loves.
That turned market sentiment negative during the Asian session which has spilled over to the European session. Stock markets have been sliding lower after making a decent comeback in the last three weeks since this year started, while safe havens have been seeing some demand as USD/JPY retraces lower and Gold retraces higher. Risk currencies suffer during such times and the fact that this might impact the Chinese economy negatively after the softening we have seen recently from the US tariffs has hit the commodity Dollars, with Kiwi and the Aussie extending the downtrend.
We also had some important economic releases this morning from Britain. The unemployment rate ticked lower to 4.0% while the average earnings index ticked higher yet again to 3.4%, which is the highest since 2018. The GBP gained around 50-60 pips on it, but stopped since Brexit is still the main theme for this currency.
The European Session
UK Brexit Secretary Speaking – The UK Brexit Secretary spoke on Reuters early this morning saying that going back to the referendum would damage democracy. Both sides' interest is to have a deal and they're working on what to propose about the backstop. He also pointed out that a huge amount in the Brexit deal is supported by lawmakers.
UK Average Earnings – The  average earnings index jumped higher to 3.3% in October against 3.0% expected. That was pretty impressive, but in today's report which is for November, we saw another increase to 3.4%. That's the highest since 2018. Although, without bonuses, earnings remained unchanged at 3.3%, which is still a very decent figure.
UK Unemployment Rate – The unemployment rate ticked higher to 4.1% in September and it remained unchanged in November. Today's report which is for November was expected to remain unchanged as well, but it ticked lower to 4.0%, so a good round of data all around from Britain.
Eurozone Zew Economic Sentiment – The economic sentiment has been worsening in Europe as this indicator kept declining and it fell to as low as -22 points in November. In December it improved a little to -21 points and today it improved a little again, coming at -20.9 points, although that's lower than the -20.1 points expected.
German Zew Economic Sentiment – The German ZEW economic sentiment has also been deteriorating, although it improved in December marginally and it improved further today, beating expectations of -18.8 points. But it remains negative at -15.5 points.  Surveying firm ZEW commented that the negative factors such as rejection of the Brexit deal by UK parliament, weakening growth in China in Q4 were already anticipated. Financial market experts already considerably lowered expectations for economic growth in past months.
The US Session
Canadian Manufacturing Sales – Manufacturing sales declined by 0.4% in August, but they increased again in September by 0.2%. Sales turned negative again in October, declining by 0.1%. Today's report which is for October was expected to show another decline of 0.8% this time, but it was even worse. Manufacturing sales declined by 1.5% that month.
Canadian Wholesale Sales – Wholesale sales have been negative in three out of the last five months.   Although, they jumped higher in October by 1.0%, which was revised lower to 0.7% today. Today's report was expected to show another decline in sales for November by 0.3%, but the decline was even bigger at -1.0%.
US Existing Home Sales – US home sales have been holding steady at around 5.30 million a month. Although, we saw a dip to 5.15 million in September. But they started to grow again in the next couple of months and last month, home sales got back to their normal range as the number for November came at 5.35 million. Today's report for December is expected to come at 5.27 million.
Australian CB Leading Index – This indicator shows the change in the level of a composite index based on 7 economic indicators. Today's report will be for November and there aren't estimates for it. Although, if the report for October is of any indication, it declined to -0.5 points that month.
New Zealand CPI QoQ – The consumer price index has been growing constantly in New Zealand and in Q3 it jumped 0.9% higher. Today's report which is for Q4 2018 is expected to fall flat at 0.0%, but that wouldn't be a surprise since inflation has been weakening all over the globe.
Trades in Sight
The trend continues to be bearish for this pair
The retrace higher was complete
The 20 SMA keeps pushing the price lower
EUR/USD still remains on the bearish trend
The trend has been bearish for a couple of weeks now for EUR/USD and it keeps moving further below. The 20 SMA (grey) has been  doing a decent job in providing resistance for this pair and it keeps pushing the price lower. There was a retrace higher this morning, but the 20 SMA provided solid resistance once again. The price formed a doji candlestick just below that moving average and the bearish reversal came soon after that, so the downtrend resumed again.
In Conclusion
The main theme for the financial markets today has been the sentiment, which has turned slightly negative. The economic data during the US session is pretty light, so the sentiment will be in control for the remainder of the day. Therefore, we have to trade the sentiment today, which is not that easy to read. If you have problems, just follow our our signals and forex updates for further guidance.