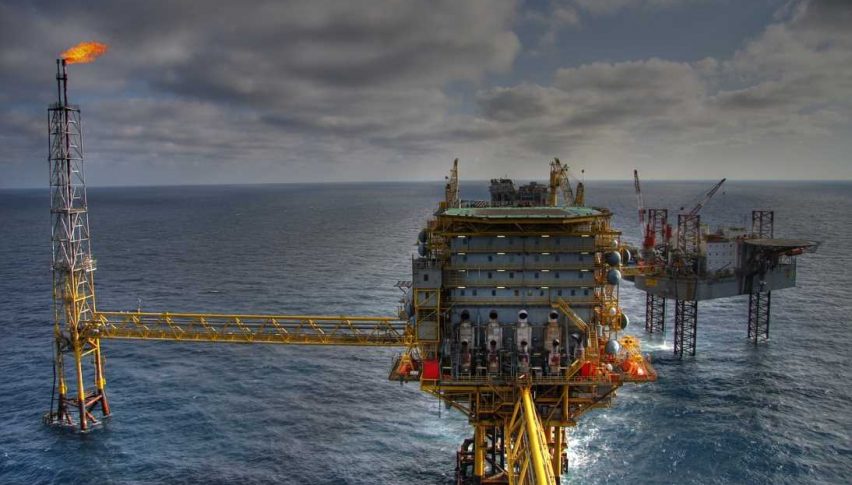 The Weekly Crude Oil Inventories Are In
Monday's market closure delayed the weekly crude oil inventory cycle by one day. Wednesday afternoon marked the release of the API Crude oil stocks report and this morning brought the EIA figures. Both statistics came in positive, suggesting that the increased demand of December's holiday season may be subsiding. March WTI crude oil futures have largely discounted the news. At press time (12:00 PM EST), price is rotating to the bull above $53.00.
The Crude Oil Inventories Are In…
Seasonality is a big deal in the global oil markets and North America is currently in the dead of winter. While supply typically builds after the holiday season demand spike, this year it has taken a few weeks. However, the latest slate of oil inventories reinforces conventional wisdom:
Event                                               Actual      Projected     Previous
API Crude Oil Stocks                      6.55M              NA            -0.56M
EIA Crude Oil Stocks                       7.97M         -0.042M     -2.683M
This collection of figures shows robust growth in supplies on hand. The EIA statistic released earlier represents more than a 10 million barrel week-over-week build. This is a strong indication that the traditional seasonality of oil is currently valid.
March WTI Crude Oil Futures
March WTI crude oil futures are trading to the bull, posting a session gain north of $0.75 per barrel. For the moment, it appears that the build in supply is not deterring bidders from lining up at the trough.
Overview: This market remains in positive territory due to the lack of any meaningful retracement. Since breaking above $50.00, price has not returned to test this key psyche level. Until March WTI sustains trade below $50.00, I will be holding an intermediate-term bullish bias.