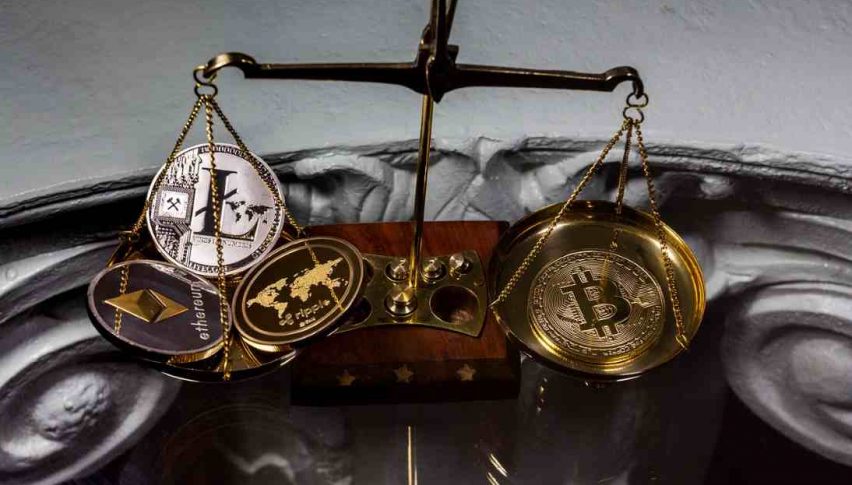 Bearish Sentiment Still Prevailing In Cryptos
The past seven days have brought relative calm to the cryptocurrency markets. Leading coins have extended their recent patterns of consolidation. One reason for the action has been a vacant news cycle. Without any fresh fundamentals or rumors to drive value, cryptos have fallen into heavy rotation.
However, there was an event worthy of note from Thursday's session. The Chicago Board Options Exchange (CBOE) retracted a rule change proposal made to the Securities and Exchange Commission (SEC). if approved, the amendment would have enabled trade of the Van Eck and SolidX Bitcoin ETF to effectively begin.
Citing concerns over the ongoing U.S. government shutdown, the CBOE formally withdrew the request. As of now, SEC approval/denial of the first BTC ETF is in limbo while the federal government remains closed for business.
A Relatively Stable Seven Days For Cryptos
The past week hasn't brought much of anything to cryptocurrencies. Traders appear to be content on the sidelines, waiting for something to break these markets wide open. Here is a look at the hard data:
Coin                                   %Gain/Loss             Key Number
Bitcoin BTC                           -1.88%                     $3550.00
Bitcoin Cash (BCH)                  -0.85%                    $125.00
Ethereum(ETH)                         -4.39%                   $110.00
Litecoin(LTC)                             +3.3%                       $30.00
In addition to these four coins, Ripple (XRP) traded to the bear over the past seven sessions. At press time, XRP is slightly above $0.3150.
Overview
One factor to consider regarding cryptocurrencies is that tax season is nearly upon us. Last year brought a bullish pop to cryptos beginning immediately after U.S. tax day (April 17) had passed.
Paranoia over an IRS crackdown led to a crypto sell-off in the lead up to April 17. After no high-profile prosecutions made headlines, the buzz subsided and values spiked in the short-term. Perhaps this year will bring a similar pattern and a post-tax day rally for the entire asset class.