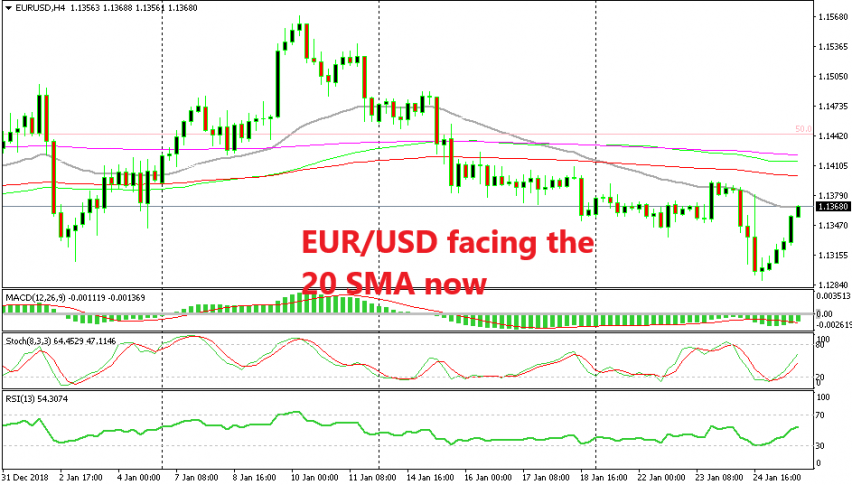 Selling EUR/USD Where We Had Planned As the USD Makes A Bearish Move
The USD has just given up 30-40 pips across the board. Gold popped 50 pips higher and the risk currencies also climbed higher just now. US President Trump's adviser Roger Stone has been arrested in Florida following an indictment by a federal grand jury on 24 January, as part of the Mueller probe.
He is charged on seven counts and the arrest is in relation to charges of obstruction of an official proceeding, witness tampering and making five counts of false statements. This might be the reason for this decline in the USD. Although, that happened a few hours back and we didn't see any reaction in the markets, so perhaps its just the market doing its thing before the week closes.
Whatever the reason, EUR/USD finally reached the target that the buyers had and we decided to go short from there. The target was the 20 SMA (grey) on the H4 chart which provided resistance yesterday before this forex pair made the next bearish move, losing around 100 pips.
The stochastic indicator is not overbought yet on this time-frame, but it is getting there and one the current candlestick is complete, stochastic will be overbought. Although, the H1 chart is severely overbought, so we're giving EUR/USD a try at the downside, now let's see if this moving average really was the target for sellers.