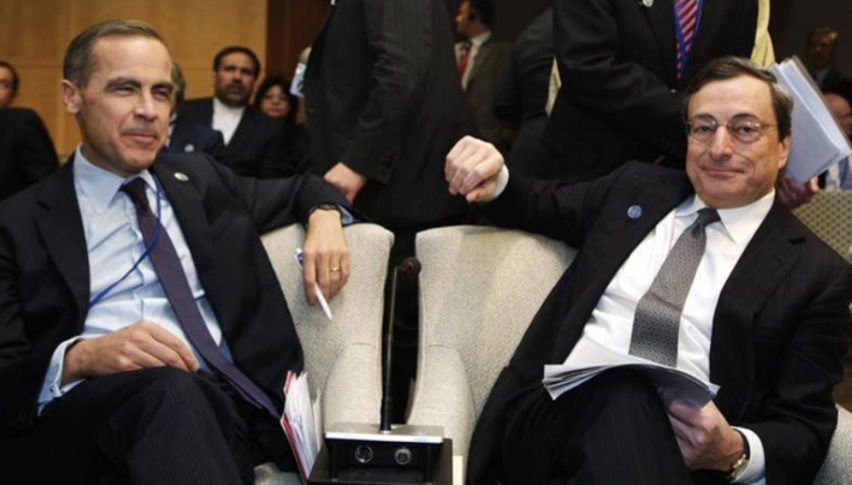 US Session Forex Brief, Jan 28 – A Monday Hangover After Last Friday's Volatility
Last Friday we saw some strange price action in financial markets. The USD had been on a slight uptrend during the week, but on Friday, the Gods turned against the US Dollar. The USD lost around 100 pips across the board that day which seemed like a run for safety first, as Gold was the first to make a move, which ended up climbing around 250 pips higher for the day.
Gold even broke above the big round level at $1,300 that day and now it is flirting with that level from the upside. So, that level has turned into support for Gold now. But, soon after, the risk currencies joined Gold on that bullish move and it soon became clear that it was the USD which was being sold aggressively and by the end of the day, the Buck was at the end of the table.
Today, financial markets seem to be hungover from the price action we saw last Friday. Gold made new highs today as it pushed another 10 pips higher, but it has retraced lower during the European session and is trying to make its mind up now whether it wants to stay above or below that major level. USD/CAD lost around 150 pips on Friday, but today it has climbed 70 pips higher as Oil prices retrace lower, with US crude around 120 pips lower from the opening levels last night.
Saudi Oil Minister said a while ago that the production output will be below the cap for the next six months, but Oil buyers are nowhere to be seen yet. The Brexit noise continued today as well with amendments which will be voted tomorrow in the British Parliament. ECB President Mario Draghi is also speaking right now and he is acknowledging the weakening data, but he still doesn't sound too worried. Well, when the crisis comes, then they will jump up in panic.
The European Session
Eurozone M3 Money Supply – Eurozone M3 money supply declined from 2.9% to 2.7% in November. Today's number which was for December was expected to tick higher to 2.8%, but instead it grew to 4.1%.
Brexit Committee Doesn't Want No-Deal Brexit – The UK Brexit Committee said that a managed no-deal Brexit cannot be the policy of a responsible government. MPs must be able to vote on extending Article 50 if Parliament cannot reach an agreement on a way forward before 29 March.
France to Review Growth Forecast in April – These were the comments from the French Finance Minister Bruno Le Maire. He added that the impact from the yellow vests protests on the economy for 2018 stands at 0.1%-0.2%.
Brexit Bak in the UK Parliament – The UK government will bring to the Parliament a range of amendments to be discussed and voted on tomorrow.  UK PM Spokesperson James Slack said a while ago that the selection of amendments is entirely a matter for the speaker (Bercow). The speaker will want to make sure a wide range of views are considered. The Government position remains that would like to have a second meaningful vote asap.
Caterpillar Misses on Expectations – Caterpillar shares are 4% down today after the earnings and revenue report missed expectations. Q4 adjusted earnings per share EPS come at $2.55 vs $2.99 estimated, Q4 revenue at $14.3 billion against $14.36 billion estimated, while it reports that 2019 profit per share to be from $11.75 to $12.75.
The US Session
Saudis Try to Talk Oil Higher – The Saudi Oil Minister Al-Falih commented earlier today saying that the Oil output to be well below the cap for the next six months. Target for February is at 10.1 million barrels per day against 10.2 million barrels per day.
Nvidia Earnings Disappoint Too – Another big company releases their projections for this year and they don't look good either. They cut the forecasts and they cited macroeconomic conditions, particularly in China for the slump. They now see fourth quarter revenue at $2.20 billion compared to $2.70 billion previously. They also cited a decline in cryptocurrency demand.
Draghi's Speech – ECB President Draghi spoke a while ago saying that over the past few months, incoming info continued to be weaker than expected. The persistence of uncertainties relating to geopolitical factors and the threat of protectionism is weighing on sentiment. He added that significant monetary policy stimulus remains essential and governing council remains read to adjust all of its instruments as appropriate. But, the supportive financing conditions, favourable labour market dynamics and rising wages continue to underpin expansion.
EU Brexit Negotiator Leaves a Door Open for Amendments – Weyand commented a while ago saying that there is scope for changing Brexit political declaration. There's scope for changing the future-ties declaration. They're waiting for a decision from UK government or Parliament. A time limit on Irish border backstop defeats its purpose. It's hard to see how you can construct a majority in UK parliament for a deal and the EU stands ready to evolve if UK evolves its position
BOE Carney Speaks – Bank of England Governor Mark Carney is speaking right now and the questions seem more related to the technology, rather than the monetary policy. Although, anything he says won't have any impact now that Brexit is where it is.
Trades in Sight
The trend is bullish
The 50 SMA is providing support
The retrace is complete
The 50 SMA did a good job holding the pullback again today
GBP/USD has been retracing lower during the Asian and the European session but the main trend still remains bullish. The 1.30 level has been broken so the buyers remain in control. The 50 SMA (yellow) provided some solid support to the decline on this pair as it did last week  and the previous candlestick closed like a hammer which is a reversing signal. The stochastic indicator is also oversold so the retrace lower is complete and the reversal is already underway.
In Conclusion
The Bank of England Chairman Carney is still speaking now but he's been asked mostly on cryptocurrencies and the bank safety. Anyway, whatever he speaks about it won't have any impact on GBP pairs because of Brexit, so don't mind him much.