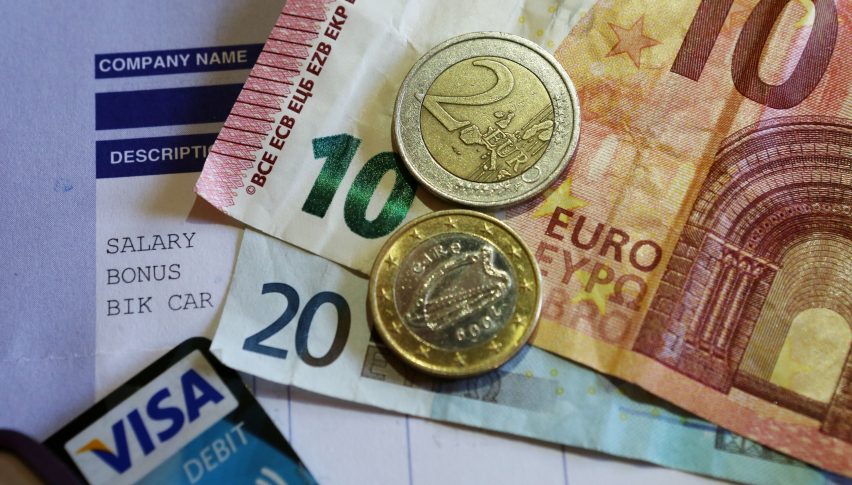 Today is a GDP day for the Eurozone. First, the quarterly GDP report from Spain was released this morning. Economic growth has been slowing down in Spain from around 0.8% per quarter more than a year ago to 0.7% last year and to 0.6% in the last two quarters of 2018.
Today's report was for Q4 and it was expected at 0.6% again, but it surprised us when it ticked higher to 0.7%. Although the consumer price index came at 1.0% year-on-year, losing two points from the previous reading as well as missing expectations.
Later on we have the Italian GDP report scheduled for release at 10 GMT. Italian economy was expected to grow by 0.2% in Q3 of last year, but it fell flat as the GDP report showed a 0.0% growth that quarter, which was revised lower to -0.1% today. So, the Italian economy contracted in Q3 and it is expected to contract again by 0.1% in Q3. Two consecutive contractions in two quarters means recession, so the Italian economy is in trouble.
At the same time, the GDP report for the whole of the Eurozone will also be released. The Eurozone economy used to grow by 0.6% quarterly in 2017 but it slowed down to 0.4% and 0.3% last year and the last quarter is expected to come at 0.2%. That wouldn't be too bad considering the severe weakness in European economy in recent month, so brace yourselves for some really weak figures guys.