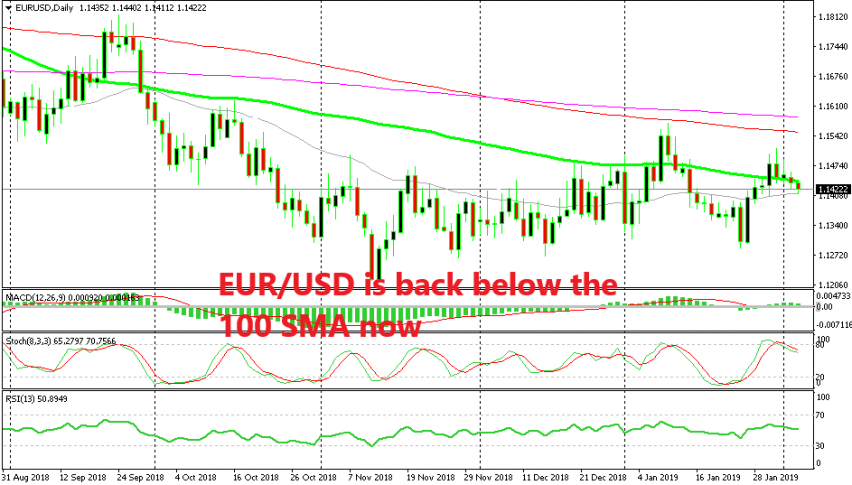 No Trend Reversal for EUR/USD as it Slips Below the 100 SMA Again
EUR/USD has been choppy in the last three months, trading inside a range mostly. The 20 SMA (grey) was providing resistance during November, but then the 100 SMA (green) moved lower eventually and that moving average turned into resistance for this pair.
This moving average has been providing resistance for EUR/USD even earlier last year, so it is a strong indicator. The 100 SMA has been broken a few times to the upside, but the price has returned lower eventually, thus keeping the bearish trend which has slowed down in the last three months. In fact, the last three months have been a consolidation period for EUR/USD.
This pair moved above the 100 SMA again last Wednesday when the FED had their meeting. The FED sounded less hawkish then previously which sent the Buck lower and EUR/USD higher. This pair climbed as high as 1.1515 last week, but then it reversed down again and this week the price slipped back below the 100 SMA.
The downtrend might have stalled for EUR/USD but the decline below the 100 SMA confirms that there isn't anyone thinking about reversing the trend to bullish. In fact, we might even see the downtrend resume again since the buyers are not able to keep the price above the 100 SMA.