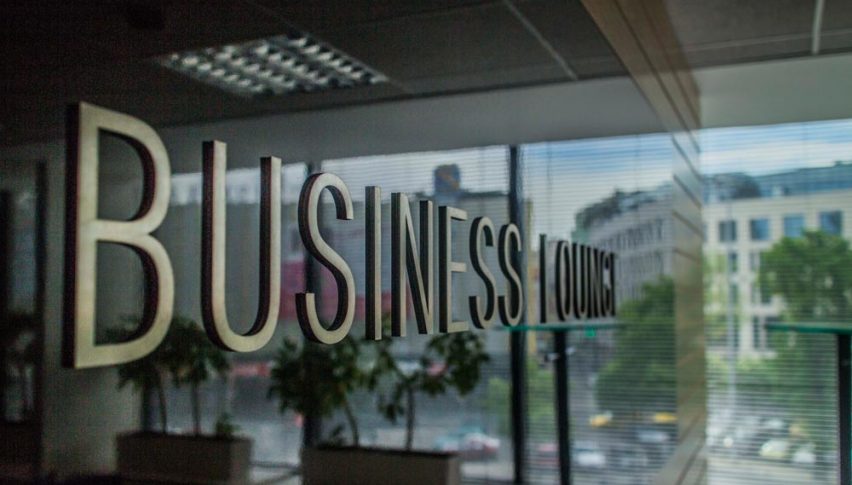 US Session Forex Brief, Feb 5 – A Services Day in Europe
Today, it's been a services day for Europe as the service PMI report got released during the European session. The Eurozone economy as well as the global economy have been slowing down in the second half of last year, and it doesn't seem to stop as today's services numbers confirmed that once again.
The Italian services sector has been slowing down considerably in recent months and today's report showed that this sector has now fallen into contraction, after the manufacturing sector fell in contraction a few months ago. The service sector in France gets a double kick as the yellow vest protests hurt services in particular, in addition to a weakening Eurozone economy.
The services sector has been in contraction in France for a few months as today's tick higher in the final PMI figures doesn't change a thing. German services ticked lower in January while the Spanish services PMI beat expectations and moved higher compared to the previous month. The numbers form Spain had a positive impact on the whole Eurozone figures, but the index for new business in Spain fell to the lowest in nearly two years, which will catch up in the coming months. UK services also declined falling pretty close to contraction, so the Brexit uncertainty is affecting all sectors of the economy.
Spanish Services PMI – The service sector in Spain is the best performing among the major Eurozone countries. In December the Spanish services PMI indicator came at 54 points, although it was expected to decline in January to 53.1 points. But, it increased further to 54.7 points. On the other hand, the index for new businesses fell to nearly two year lows.
Italian Services PMI – The manufacturing sector has fallen into contraction a few months ago in Italy. Services had a dive in October below the stagnation level, but they improved in the last two months. Now, the services sector falls into contraction again as January's number came at 49.7 points from 50.5 previously.
French Services PMI – The yellow vest protests have been going on for around three months in France which have hurt the services sector in particular. The services PMI came at 47.5 points for December and today's number came a bit higher at 47.8 points, although that's still far from the breakeven level at 50.
German Services PMI – In Germany, the services sector has held up a bit better than in Italy and France. Although, today's number ticked lower to 53 points from 53.1 in December. Although, this sector is still far from stagnation right now.
Eurozone Final Services PMI – The Eurozone services PMI came slightly higher to 51.2 points from 50.8 points in December, which has been impacted by the Spanish services figures. But, the composite reading slips to its lowest since July 2013, while new business index dips to contraction at 49.5 points in January, from 50.7 in December. That's the weakest reading in new business sentiment since June 2013.
UK Services PMI – UK services came pretty close to contraction in November, but they jumped higher in December. Today's number which is for January came at 50.1 points, down from 51.2 previously, missing expectations of 51.1 points as well. Brexit keeps hurting the economy and it is getting increasingly uncertain for businesses to invest in the UK.
Eurozone Retail Sales – Retail sales grew by 0.3% in November and 0.6% in December which was revised higher today to 0.8%. But, today's report which is for January showed a decline of 1.6% that month, which erases the gains of the previous two months. Year-on-Year sales fell to 0.6% from 1.8% previously as well.
The US Session
US Final Services PMI –Besides the services reports form Europe, in the US session we have the final services report from the US. This indicator came at 54.2 points for December and it is expected to remain unchanged at 54.2 points again. The US economy is in a much better shape than that of the Eurozone, and these numbers tell the story.
US ISM Non-Manufacturing PMI – This sector of the US economy has been in a really good shape as it remained above the 60 level for a few months towards the end of last year. Although, it lost more than three points in December as the report released in January showed. Today, this indicator is expected at 57.2 points down from 57.6 point in December.
US IBD/TIPP Economic Optimism – This indicator used to be at around 56-57 points in late summer and spring, but it has declined in the lat several months showing that the economic optimism has weakened as the global economy slows down. Although, today's number is expected to increase to 53.1 points from 52.3 points previously.
Trades in Sight
The trend turned bearish last week
Fundamentals are deteriorating
Brexit uncertainty is increasing

We will wait for a pullback higher to the 200 SMA before going short
GBP/USD turned bearish at the beginning of last week as Theresa May's Brexit plan grew increasingly unconventional for the British Parliament. As a result, the GBP reversed lower and entered a bearish trend since then. The economic data has also been getting weaker in January and so far this month, and today's decline in services gave the GBP another push lower. I will be trying to get short on GBP/USD, but will wait for a retrace higher to the 200 SMA (purple) before opening a trade.
In Conclusion
The USD continues to crawl higher bit by bit against most forex majors apart from the AUD which received a boost from the Reserve Bank of Australia in the Asian session. This sort of price action tells us that the market doesn't know where to turn to, so it is leaning on the USD just to be on the safe side.