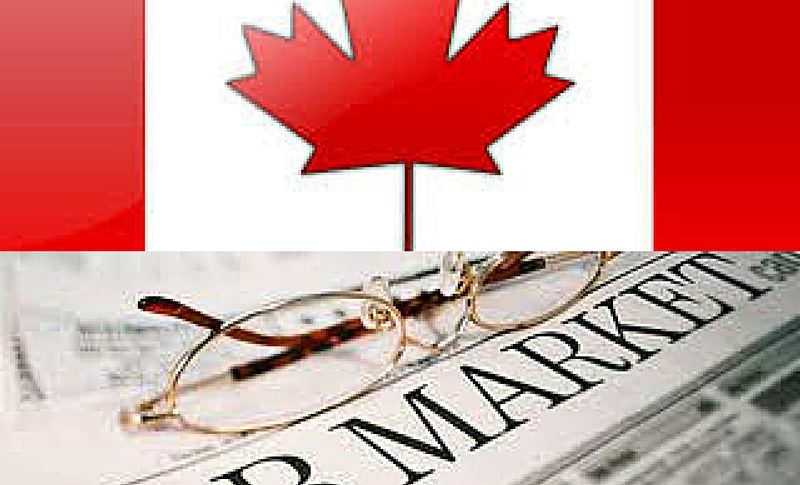 US Session Forex Brief, Feb 8 – Canadian Employment Report Brings Some Life Into a Dull Session
Financial markets have been pretty quiet today. Only GOLD has made a half decent move as it climbed around $12 during the European session. The market sentiment has been neither bearish nor bullish, so I suppose forex traders don't have anything to turn to and they are leaning on Gold for safety before the weekend.
The usual Breit rhetoric has been hurting our ears as usual, with British PM May said to be asking for legally binding changes to Brexit agreement when she meets with Irish PM Theo Varadkar. Same old story, but I don't think she will get it. Italian industrial production declined again in December for the third time in the last five months, while in France, industrial production turned positive this time.
So, it has been pretty quiet, until abut an hour ago when the Canadian employment report came out. We saw a two point jump in the unemployment rate for December, but the participation rate increased by two points as well, which affects the unemployment rate. At the same time, new jobs surged by 66.8k from 9.3k previously. That sent the CAD 80 pips higher and at the same time crude Oil also jumped 70 pips higher. This is a nice jump in employment, but there might be a skew somewhere because we saw a similar jump in December 2017 and in the next month, new jobs reversed, losing all the gains of the previous month.
French Industrial Production – Industrial production has turned pretty soft in the Eurozone as the rest of the economic sectors. Industrial production fell by 1.3% during November in France which was revised lower today to -1.5%. Although, a turnaround was expected for December as production was expected at +0.7%, while the actual number came at 0.8%.
Irish Border is the Most Difficult Issue for Scholz – The German Foreign Minister added that it is an issue of peace and must have a good solution. He hopes it will be done in the next few days and there will be an agreement on Brexit by 29 March. But, we are prepared for hard Brexit in Germany, finishes Scholz.
UK PM to Ask Irish PM for Legal Changes – Theresa May's spokesperson commented ahead of the meeting between her and the Irish PM. She will apparently ask for legally binding changes to the Brexit agreement when they meet this evening. He added that May's dinner with Varadkar is to build on Brussels talk and the British government is making sensible preparations for all Brexit eventualities.
Italian Industrial Production – Industrial production declined by 1.6% in Italy during November which was revised lower to -1.7% today. Expectations were for a 0.4% increase in December, but instead we saw another decline of 0.8%. Italy's ISTAT commented saying that it foresees pronounced economic slowdown in Italy this year.
French Prelim Private Payrolls – Private payrolls which show the number of people employed outside of the farming and government administration, used to grow by 0.3% about a year ago. But the pace declined as the year progressed falling to just 0.2% in Q2 and Q3. Q3 was revised lower today to 0.1% and payrolls for Q4 also came at 0.1% as expected.
The US Session
Canadian Housing Starts – Housing starts grew to an average of 215k in the previous two months and last month's number was revised 1k higher as well. Today's report for January was expected to show a 206k increase in housing starts and the actual number came close to expectations at 208k.
Canadian Unemployment Rate – The unemployment rate declined in November to 5.6% from 5.8% in October and it remained unchanged in December as well, despite expectations of a 0.1% increase. Expectations were for another increase of 0.1% in January, but today's report showed a two point jump to 5.8% in the unemployment rate. Although, participation rate also increased by two points which balances it out.
Canadian Employment Change – The employment change for December was expected to increase by 6.5k, but instead it jumped by 66.8k. That is a huge number, but we saw a similar jump in December last year and in the following month all gains were lost as employment declined by quite as much. So, let's wait for January's figures to come out.
Trades in Sight
The trend has been bearish since last Thursday
Fundamentals are deteriorating
The 50 SMA provided resistance
The previous candlestick formed a doji
The 50 SMA is providing resistance today
EUR/USD has made a bearish turnaround and it has been on a bearish trend which has been just like a line in the last several trading days. Retraces have been pretty anemic and the 20 SMA (grey) has been pushing the price lower, defining the trend. Today, we saw a half decent retrace during the European session and the 20 SMA was broken to the upside, but the 50 SMA (yellow) provided resistance. The price also formed a doji candlestick on the H1 chart, while stochastic indicator is overbought, which means that the retrace higher is complete.
In Conclusion
CAD pairs made a move a while ago but they have fallen quiet again as all instruments are trading in a tight range today. The main economic event which was the Canadian employment report is out now, so there isn't much to bring volatility in the markets. The European session is heading towards a close and I expect the price action to get even more quiet until it dies out towards the end of the US session.