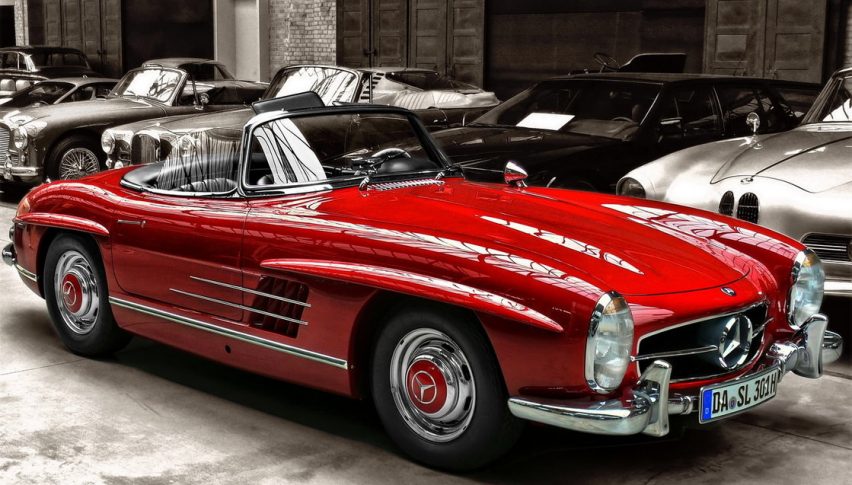 US Tariffs on European Cars Are Underway – Get Ready For Another Wave of Stock Selling
US President Donald Trump kicked off last year with a number of tariffs on the rest of the globe, starting with Steel and Aluminium, respectively 25% and 10%. Canada, Mexico, the EU, Australia, Argentina, Brazil and South Korea were temporarily excluded from the tariffs under a carve-out provision. Later, Canada, Mexico, and the EU became subject to the steel and aluminium tariffs on May 31, 2018. The North American countries later struck a new NAFTA trade agreement called USMCA, but the Steel and Aluminium tariffs on Canada and Mexico remain in place.
Then the trade war with China started as the White House administration introduced the first batch of tariffs on China worth $50 billion of goods. That increased to $250 billion and Trump threatened to take them the $500-$600 billion if China didn't respond. Both countries have been negotiating since December last year and despite many issues, it seems they will reach a common ground at some point. That is one of the main reasons for the recent improvement in the market sentiment in the last two months and for the bullish reverse in stock markets.
But Donald Trump's tariffs are not over. He threatened tariffs on European autos. The US administration has been compiling a report for months, up to a year on this issue and they are going to go on with these tariffs soon in my opinion.
There are three possibilities;
The first option is that of a 10% levy tax. That was the initial proposal from what I remember about a year ago. That matches the 10% car import tax that the EU has in place and would even be fair.
The second option is for customized levies, which would be limited to certain cars. There is no specific target officially but I suppose this option would target German cars and possibly French and Swedish cars. Trump has an issue with these three countries as you might have heard during his campaign. All three countries have a trade surplus which Donald Trump doesn't like, besides other political issues they might have.
Third, it's the option of placing a 25% import tax on all Euro cars. Some European car manufacturers such as BMW and Mercedes have plants in the US already, which means that their US sales won't be affected much, but that would still be a heavy burden on the European car industry, especially at this time. The European Trade Commissioner Cecilia Malmstrom and the President of the European Commission Jean-Claude Juncker are trying to resolve the case as they have been meeting with Donald Trump and other US officials, but I don't think they will stop Trump from imposing the car tariffs on the EU.
The Eurozone economy is in a very difficult spot. Manufacturing has contracted in Italy and Spain for a couple of months now and industrial production has been also very soft recently. A 25% tariff on autos in particular would weight further on the Eurozone economy and the manufacturing sector, as well as on the overall market sentiment. That would be a good time to go short on stocks.
When the US announces tariffs on cars, the sentiment would be hit and the risk sentiments would turn bearish on long term charts. The global economy is also pretty weak right now and battle front on this global trade war would scare investors even more, so stock markets would be doomed. So, keep an ear on this issue folks because it will be a great opportunity to make a major profit.