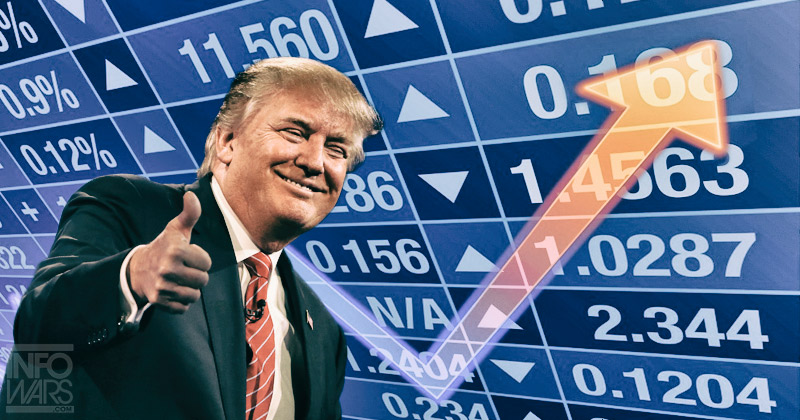 Trump Declares "State Of Emergency"
Earlier today, President Trump declared a U.S. "state of emergency" in response to the situation at America's southern border. In a White House rose garden presser, Trump outlined the reasons behind his decision and fielded questions from the media. His comments were casual, pragmatic, and matter-of-fact.
U.S. stocks have taken the news well, with all three major indices trending higher on the day. The leader has been the Dow Jones Industrial Average, which is up 350 points at press time (1:00 PM EST).
However, the USD has struggled a bit in a whipsaw session. Even though the NY Empire State Manufacturing Index (Feb.) and Michigan Consumer Sentiment Index (Feb.) showed solid month-over-month gains, the Greenback is laboring as the closing bell nears.
March USD Index Futures
The daily chart for March USD Index futures gives us a good idea of just how chaotic price action has been. Following a brief test above 2018's high (97.195), the March USD has sold off and is now pushing session lows.
Overview: At the moment, it appears that the March USD is in the process of putting in an intermediate-term top. The market stalled out immediately above 97.195, creating a "failed auction" scenario. Essentially, buyers abandoned post and sellers rapidly took over. This is an extremely bearish short-term signal and may prompt further selling of the USD early next week.
On the political front, I do not expect the state of emergency to impact the markets very much at all. Positive sentiment is winning the day and optimism regarding the U.S./China trade situation is drawing money to equities. Barring an extraordinary event before today's close or over the weekend, I anticipate a positive Monday open on Wall Street.