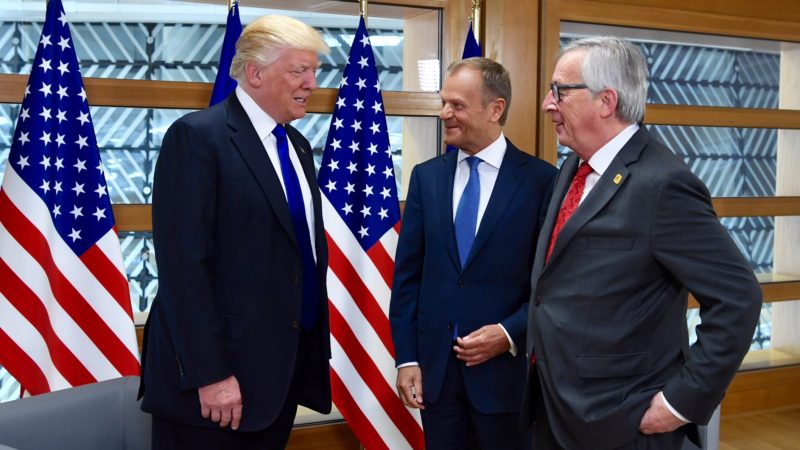 Markets Have Never Been so Affected by Politics – Watch the News to Trade Forex
In recent years we have seen some enormous moves in financial markets. We have seen the GBP lose 30 cents in a few months, after declining for 20 cents in a little more than a day and then climb and decline again in such a manner, although in smaller moves. Oil prices lost around $34 in less than three months, which is nearly 50% of the value for US WTI crude. Stocks have also lost considerable value during the past year, especially in the last several months – the Italian indices in particular. Speaking of Italy, yields for the 10-year bonds nearly doubled last year when they surged from around 1.70% to 3.20%.
We have seen the US Dollar make some wild moves as well in recent years. While some would consider such moves as normal, they are not normal. Not only because they're pretty huge and the volatility has been enormous, but most importantly because they have been induced by politics. Traders are used to trading economics which include a wide range of factors such as economic data, central bank rhetoric, monetary policy, as well as technicals, the sentiment, etc., so when you add another X into the equation it becomes a bit harder to make a profit because you just don't know when or where the comment is coming from.
On the other hand, once a political event sets the direction for a currency, that currency stays in that mode for a few days or a few months, so there's opportunities to catch some huge moves during such events. Let's list the currencies and the events which have led to some enormous moves in the last few years.
GBP – Brexit vote, June 2016. The GBP lost 20 cents in a day and around 30 cents until October that month. In 2018, GBP/USD declined for nearly $20 as Brexit negotiations between the EU and the UK grew increasingly difficult. In January, GBP/USD climbed 8 cents higher as odds of a no-deal Brexit diminished.
USD – Donald Trump's Presidential win, November 2016. The US Lost two cents in a few hours the day after the US elections, after it became apparent that Donald Trump had won the presidency. Although, we saw a turnaround and the USD gained nearly 10 cents in the next several weeks as the markets realized that there was some potential for the US economy if Donald Trump played the cards right. He had also promised some fiscal relief which would help the US economy and the USD.
Oil Decline – Trade tariffs catching up towards the end of 2018. The White House administration introduced trade tariffs on Steel and Aluminium at the beginning of 2018 as well as tariffs on $250 billion worth of Chinese goods. They didn't have impact on Oil prices immediately, but they started to affect the global economy in the Q2 of last year and the sentiment in the financial markets deteriorated. As a result, stock markets lost around 20-30% of their value in the second quarter last year.
Stock Markets – Another reason for the deterioration of the market sentiment late last year was the feud between the Italian government and the EU. Italy holds a large national debt of 130% of the GDP which makes the EU very wary of an extensive deficit after what we saw happen in Greece several years back. The European Commission wanted a lower deficit for the 2019 budget even though the proposal from Italy fell withing the EU limit targets. It seemed like another headwind was coming for the EU which is already having a war in the Brexit front. As a result, stock markets made a decent pullback lower in Q2 2018 which at some point looked like a crash.
There were other events and moves in financial markets driven by politics, such as the decline in the Turkish Lira last year which President of Turkey Erdogan insists was a political move against him and I wouldn't rule it out. The surge in cryptocurrencies at the end of 2017 was another bold move which is somehow linked to global politics as well as the pullback later in 2018. So, almost everything has been influenced by politics in the last few years.
We have more political events coming up which will surely mess with financial markets and forex traders this year such as the yellow vest protests in France, the EU parliamentary elections, Brexit which has not ended yet and of course Donald Trump – he is always an event in himself for us traders whenever he speaks, or tweets.
We have never seen politics interfere so much in markets as long as I can remember (30 years?), so we have to adapt guys. We have done quite a good job with forex signals in the past two years, so I think we will manage to make a nice profit this year as well. Just don't forget to watch the main news TV stations for political events.