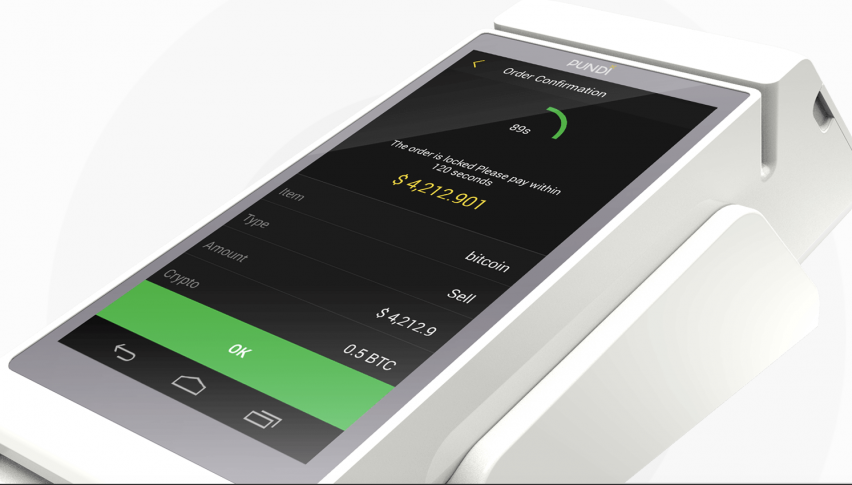 Pundi-X Trading Opportunity
Pundi-X is working on a cryptocurrency payment solution for merchants. In 2019, Pundi-X will release its payment ecosystem – the XPOS, XWallet, and XPASS – to even more consumers and businesses across the world.
Pundi-X will also release their locked tokens very soon, starting from April 1, 2019, and ending on June 2019.
NPXS/USD 4H CHART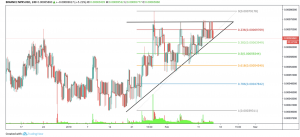 Pundi-X surged by more than 100 percent during January up to $0.00079 and retraced to $0.000526 on February 4 where it quickly bounced off the golden pocket zone. While this is indeed a very bullish sign, Pundi-X is currently forming a bullish ascending triangle pattern. If the triangle is positively broken to the upside, the target is beyond $0.0010 mark.
NPXS/USD DAILY CHART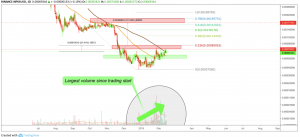 February brought the biggest volume for NPXS's entire trading history, which is a very bullish sign. After breaking through the 100-day-EMA recently, Pundi-X is facing its next resistance around the 0.236 fib level at $0.0007481-$0.00086, between ten and twenty percent higher than its current price. If the resistance is broken, the bullish ascending triangle pattern is confirmed, making a rise to at least the 0.382 fib level of the fib extension highly likely. This would result in a rise of 35 to 65 percent, while the target of the ascending triangle would even allow a rise of up to 80 percent.
Sitting at a $116m market cap, Pundi-X is placed on rank 40, according to Coinmarketcap's cryptocurrency ranking system. Thus, Pundi-X market capitalization is relatively small and, in comparison to other higher-ranked cryptocurrencies, possibly very undervalued.
Long-term prospects of Pundi-X are very promising if they continue to spread their technology at this rapid pace. In fact, they could contribute a significant part of bringing cryptocurrencies to mainstream adoption and increasing its worldwide acceptance.
However, one has to stay extremely cautious when trading cryptocurrencies since almost every cryptocurrency correlates heavily with Bitcoin. Therefore, bullish setups can easily be denied by a heavy decline of Bitcoin's price.
Signals that are given in this article are solely based on probabilities. Every trading and investment move involves risk, and you should conduct your own research when making a decision. Konstantin Kaiser is not accountable for any trading decisions you make.