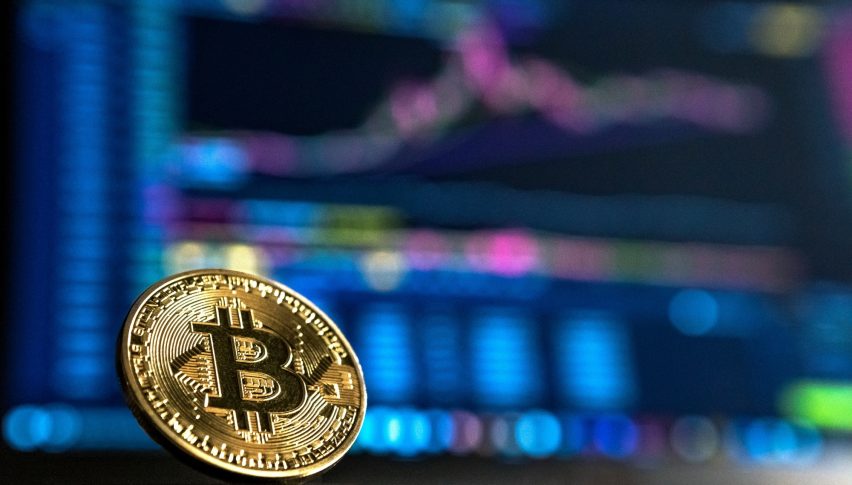 This week was a positive and bullish week for crypto enthusiasts. Among some bullish headlines and updates of the blockchain industry, Bitcoin's price movement indicates some bullishness too. So without further ado, let's jump right into the technical analysis on Bitcoin and Ethereum.
BTC/USD DAILY CHART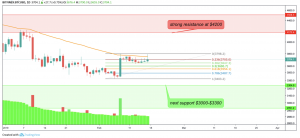 Bitcoin gives us a pretty bullish setup. After the surge on February 8, Bitcoin successfully held the 0.382 fib level, which indicates further upward movement. While the RSI and MACD are quite neutral, the 50-day-EMA needs to be broken in order to confirm the bullish momentum. If it gets broken, the next resistance will be faced at $4,200. If Bitcoin fails to break the EMA, it will most likely decline to the golden pocket zone at $3,554. If it does not bounce off there, it will probably decline to its next support at around $3,300.
ETH/USD DAILY CHART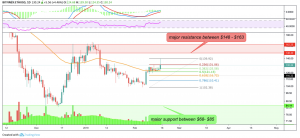 Ethereum is also quite bullish at the moment. The 50-day-EMA resistance was broken during this week and acted successfully as support since then. With ETH currently sitting at $130, it still has headroom of around 15 percent until it faces its next major resistance. While the MACD remains bullish, the RSI could soon reach overbought regions, indicating a correction wave in the not-too-distant future. If Ethereum falls below $116 in the short-term, it will most likely decline to its next major support between $68 and $85.
The blockchain industry experienced some updates this week. The Ontology network token ONG, which has a similar role to Ontology's Network as GAS to the NEO blockchain, was listed on Binance and gained an incredible 530 percent.
Some other top gainers of this week were STORJ, which rose by 262 percent, GAS, which gained 115 percent, and Vertcoin, which surged by an astounding 153 percent in a single day and 174 percent in total.
Cryptopia gave an update on its current situation, stating on Twitter that "the police have now given us access back to our building, while they continue their investigations. Our staff are working relentlessly to evaluate the funds that were stolen."
While Cryptopia remains offline, the update on Twitter certainly gives its users hope that their wallets will soon be accessible again.
JP Morgan announced that it is implementing its own US bank-backed cryptocurrency. Named "JPM Coin," the new cryptocurrency is a digital token that will be used to directly establish transactions between clients of its wholesale payments business.
Although only a very small portion of payments will initially be transferred using the new cryptocurrency, the trial still is the very first real-world use of a digital token by a major US bank.
Even though the former CEO & Chairman of JP Morgan, Jamie Dimon, has called Bitcoin a "fraud," the bank chief and his managers have consistently claimed that blockchain and regulated digital currencies are promising technologies.
Another interesting headline was Nasdaq announcing that it's going to index Bitcoin and Ethereum on February 25.