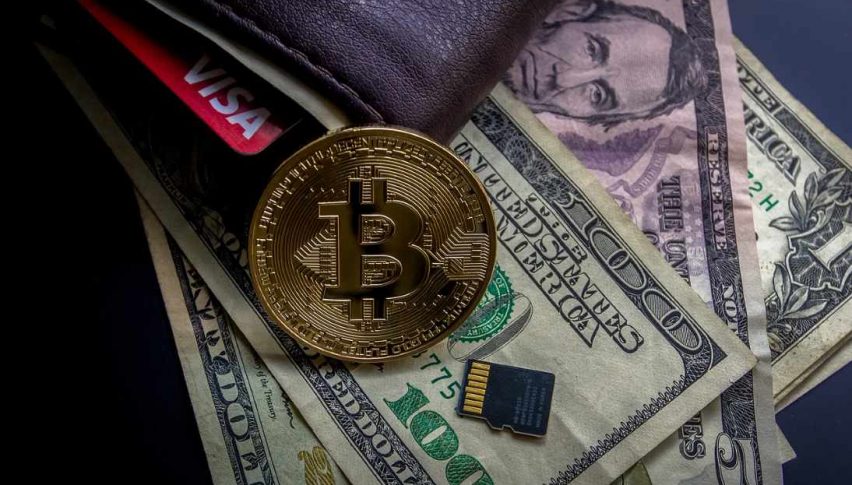 Bitcoin Breaks Out, $4000 In View
The story of the session has been the breakout in Bitcoin (BTC). Bids have hit the market in mass, driving values above $3750 to just beneath $4000. Crypto bulls have to be smiling, as the last 13 months have featured dismal performance across the entire asset class.
As far as fundamentals go, there isn't a whole lot driving today's bullish action in BTC. Prices are up more than 7.5%, fueled largely by what looks to be short-term speculative participation. BTC has experienced a spike in 24-hour volume above $8 billion for the first time since late December 2018. Thus far, the action has been sustained, as evidenced by trending intraday charts in February Bitcoin futures.
Is This The Bitcoin Bottom Investors Have Been Looking For?
In a Live Market Update from last Wednesday, I broke down the technicals for BTC using the 240-minute chart. The bullish bias outlined in the article (check it out here) has proven valid. Since that time, buyers have driven price above the 38% retracement ($3570) of the previous rally, toward $4000.
Overview: Given the weakness shown by cryptos over the past year, it is difficult to buy into the notion that $3300 will hold up as a long-term low for BTC. However, this level appears to be at least an intermediate-term bottom, with price set to challenge 2019's highs. If we see a break above $4000, then a test of $5000 may be in the cards for coming weeks.
During the crypto crash of late 2018, Bitcoin spent very little time in the vicinity of $5000. The area did not bring buyers to the market and served to be an attractive entry for shorts. It stands to reason that at some point, BTC bulls and bears will duke it out in the vicinity of $5000. Perhaps this scenario will come into play sooner rather than later.