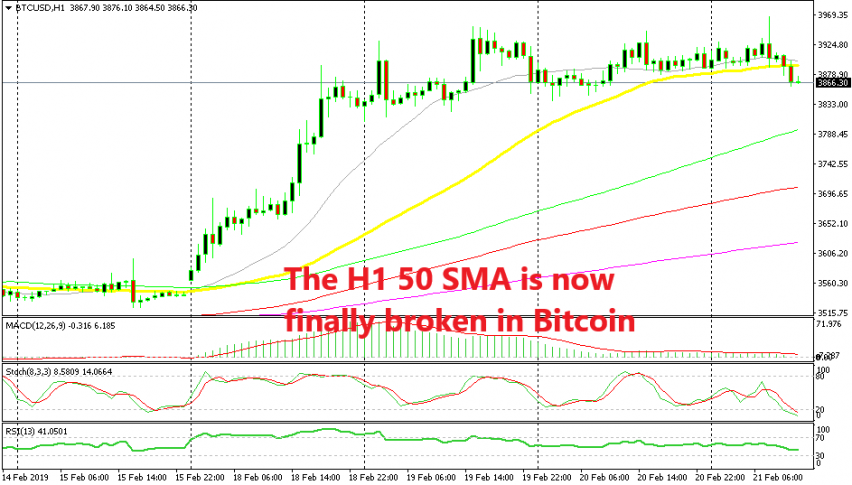 Let's Hope the Short Term Trend Shifts in Bitcoin now that the 50 SMA has been Broken
BITCOIN and the rest of major cryptocurrencies have finally made a move up north in the last two weeks. Bitcoin reached the resistance zone surrounding the $4,100 level after the second bullish leg on Monday, but in the last few days the buyers haven't been able to make new highs and push above the top of the resistance zone at $4,200.
This sort of price action suggests that the resistance zone is holding. If the resistance holds and Bitcoin can't go up, then the only direction would be down, right? We saw a few attempts to reverse the trend to bearish yesterday, but the 50 SMA (yellow) caught up with the price and it held the decline, providing support.
Today though, we are seeing a break of the 50 SMA to the downside. Bitcoin has slipped below the 50 SMA in the last two hours. This opens the door further to the downside. The first target would be the area around the $3,600 level, which was the high after the first bullish move two weeks ago. Then comes the $3,300 level, but let's take one step at a time and see if Bitcoin will really turn bearish now.