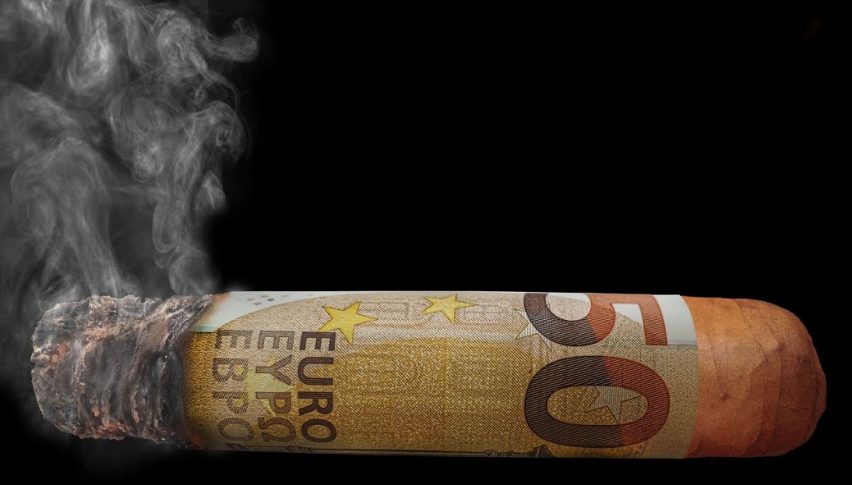 A Look At The March Euro FX
The last four sessions in March Euro FX futures have been exceedingly tight. Following Tuesday's wide daily range, price action has slowed significantly. This has been the case yet again today, with trade producing only a modest intrasession range.
From a fundamental standpoint, next week is going to be a big one for the EUR/USD and Euro FX futures. The economic calendar is full of primary market movers. Here are a few of the key items for the coming seven days:
Event                                                                                 Forex Session
Jerome Powell Congressional Testimony                   Tuesday, Wednesday
U.S. Non-Defense Capital Goods Orders (Jan.)         Wednesday
U.K. Parliamentary Vote On Brexit                              Wednesday
German Harmonized CPI                                              Thursday
U.S. GDP (Q4)                                                                  Thursday
With Jerome Powell testifying in front of Congress, a U.S. GDP release, and yet another Brexit Vote, there is sure to be action on tap throughout next week's forex trade.
March Euro FX Futures: Daily Technicals
The March Euro FX has had a rough go of it thus far during 2019. Price has fallen consistently, with a pronounced downtrend being evident on the daily chart.
Bottom Line: Over the past 72 hours, this market has put in several tests of topside resistance and failed. Going into the weekend, rates are below the Current Wave 38% retracement (1.3739) and a bearish bias remains valid. Until proven otherwise, it is short-or-nothing for the Euro FX.
However, that may change in coming sessions. The economic calendar for next week is full, so we may be looking at a very different EUR/USD and Euro FX by next Friday's closing bell.