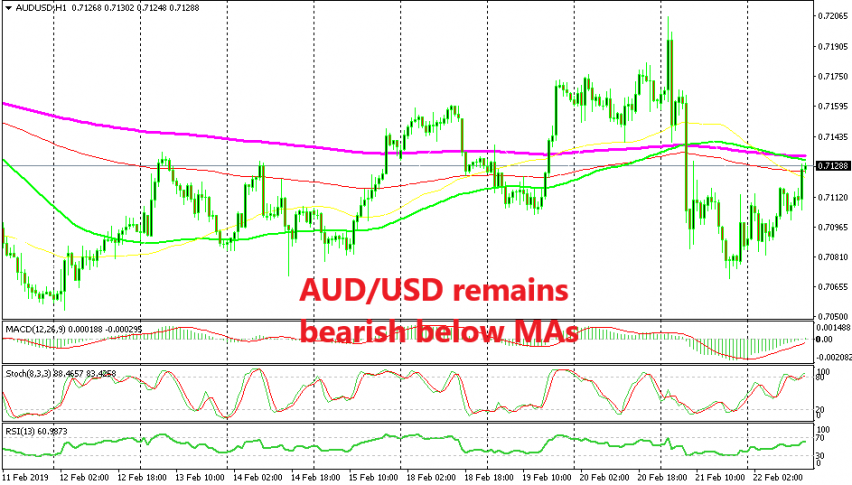 Selling the Spike in AUD/USD After Retaliation Threats From the EU
The USD was pushing nicely higher across the board earlier today until Bloomberg poster a piece which listed a few US companies which could be targeted by retaliatory tariffs. The US is planning tariffs on Auto imports which will target European car manufacturers. The EU had threatened to retaliate before, but the actual names do the damage.
The companies targeted for tariffs are Xerox, Caterpillar and Samsonite. While the US economy can support such tariffs, the European economy is in a bad position and it will feel them the most. Yet, the USD lost around 20 cents which is not much but enough to provide us with another trade opportunity.
AUD/USD jumped higher which we see as a good chance to sell this pair. The H1 chart is overbought and above we can find a number of moving averages which altogether should provide some solid resistance. We just sold AUD/USD below the 100 SMA (green). The fundamentals are still pretty bearish for the Aussie so we think that the downtrend will resume again in this pair.