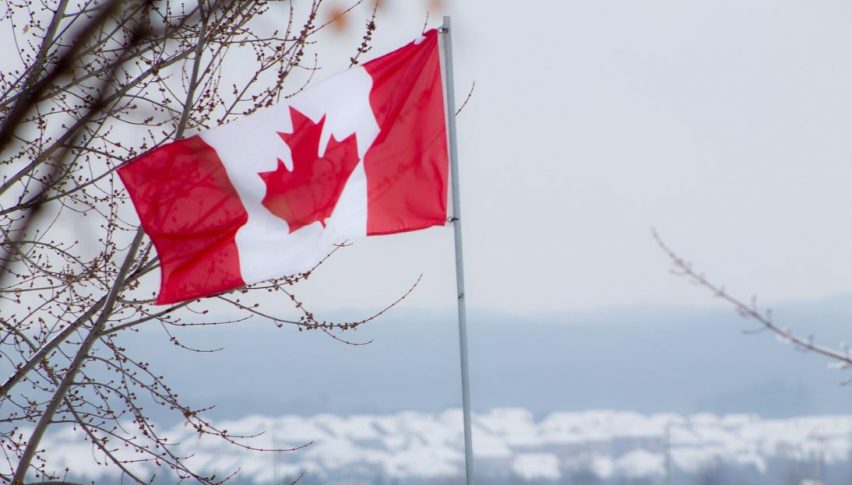 USD/CAD Fails At Topside Resistance
During the U.S. premarket hours, Canadian Retail Sales (Dec.) came in above estimates, much to the delight of USD/CAD shorts. The month-over-month drop of -0.1% was not as severe as expected, boosting the prospects of the Loonie against the Greenback. When coupled with April WTI crude oil rallying to the vicinity of $57.50, the USD/CAD has posted a 40 pip session loss.
USD/CAD: Technical Outlook
In a Live Market Update from Thursday, I outlined a short position trade in the USD/CAD. The plan has worked well thus far, producing a maximum gain of 48 pips. This move came up just shy of the profit target, but daily technicals still support holding the position. At this point it is trader preference ― staying the course, moving your stop loss to break even, or taking profits are all possible courses of action. The correct one depends upon your goals for the trade and current P&L position.
As we move into next week's trade, there are a few topside resistance levels to remain aware of:
Resistance(1): 38% Retracement, 1.3222

Resistance(2): Bollinger MP, 1.3235

Resistance(3): Daily SMA, 1.3241
Overview: The shifting dynamic in the WTI market has the Canadian dollar gaining strength. It appears that April WTI crude oil futures are destined to test the $60.00 handle. If that scenario plays out as March gets underway, then a return to the 1.3000 level for the Loonie will become probable.
Yesterday the FED delivered a hawkish pause with the DOT Plot pointing to more rate hikes, today the SNB and the BOE should hike by 25 bps
3 days ago