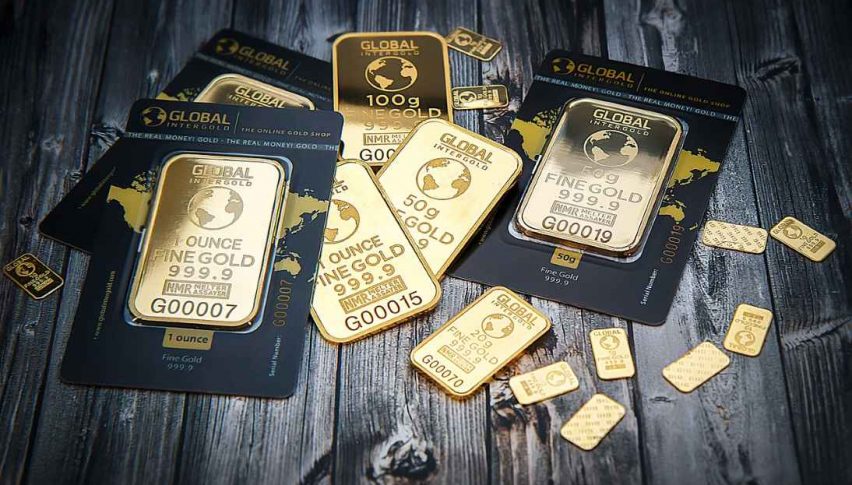 Gold Consolidates At Daily 38% Retracement
It is becoming a theme, but April gold futures have once again entered rotation near a key 38% retracement. For the second time this month, bullion is tightening up around a Fibonacci support level, bringing tight conditions to metals traders.
Last Thursday's epic sell-off in April gold signaled a pending correction and bullish fatigue at the 1350.0 big-round-number. Since that time we have seen a nice bounce from 1325.0 and a compressed market on the daily timeframe. Let's dig into the technicals and see if bullion is ready to break out once again.
The 38% Retracement Is Big For April Gold Futures
At press time, the 1332.6 handle is looming large for April gold. The daily range is an ultra-tight 76 ticks and 1332.0 is driving two-way participation for the second straight day.
As you can see from the chart, a daily consolidation pattern is setting up in bullion. This is similar to what occurred near the 1312.0 area during the early stages of February.
Overview: At the moment, I maintain a bullish bias in April GOLD. While price is technically beneath the 38% retracement, it remains in the immediate vicinity. In the event that gold trades within Friday's range, I will be looking for a breakout to develop above today's high or below today's low for Tuesday's session.
It is a stretch to think that bullion is going to consolidate for the entire week. Given the market-moving events on the economic calendar, I expect either a test of the Swing High (1349.8) or a plunge toward daily support near 1320.0. Either way, we should have several trading opportunities by Friday's closing bell.