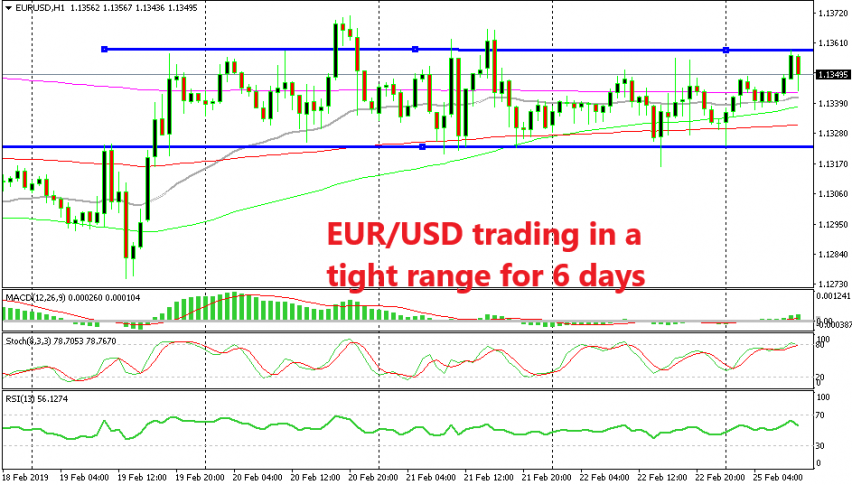 To Which Side will EUR/USD Break the Range?
EUR/USD has been trading inside a range between 1.1250 and 1.15 since late October. There has been the occasional break above 1.15 and below 1.1250, but the price hasn't moved too far away from those levels and it eventually returned in the range which doesn't look like it will be broken anytime soon.
That's because the uncertainty is quite elevated at the moment. Europe is in trouble economically as the data of the last several months has shown and inflation has weakened too, besides Brexit and the European elections this May. The US, on the other hand, is doing alright economically but the FED has shifted from pretty hawkish to almost neutral now, so the pace of rate hikes will slow down considerably or even stop.
That's why the market is undecided and doesn't want to run too far away in either direction. For this reason, I think that we will see EUR/USD trade inside this range for some time. But, we have a smaller range this pair was confined to last week. This range is pretty tight and stretches between 1.1215-20 and 1.50-70.
We have a sell signal here which we opened early last week right in the middle of the range. It has missed both the take profit and the stop loss targets by a few pips, which has been a bit of a headache for us. But I think that the downside has better chances because the range is slowly declining. Although, we will see if this range breaks today.