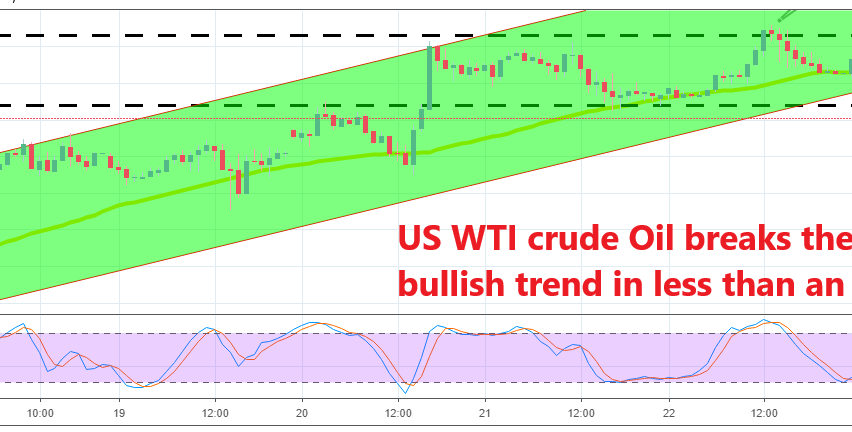 Trump Tweets on OPEC, Oil Dives
Crude Oil has been on a solid bullish trend since it made a reversal at the end of last year, after a steep decline in the previous thee months. We saw a retrace lower at the beginning of this month, but the uptrend resumed again, making new highs in a consistent bullish wave which lasted until 30 minutes ago.
The 50 SMA (yellow) has been holding the uptrend in place on the H1 time-frame since February 12, holding the dips and pushing higher. US WTI crude made new highs last week, but it formed a resistance zone $57.50-70 which it hasn't been able to break. Although, now one was thinking that a bearish reversal would come, but along comes Donald Trump and crude Oil dives nearly $2.
US President Trump never liked high Oil prices, so he has been following the reversal in Oil. Trump just tweeted, calling on OPEC to relax and take it easy. Here is the tweet:
At first, the market ignored the tweet, but it seems that traders were a bit late to catch up and the bearish reversal finally came. Oil has lost more than $2 in less than an hour. This might be a major reversal, although OPEC is still withholding production output, so unless they let the market flow freely, the bigger trend will be difficult to change.
But this puts pressure on the bulls, so the uptrend should be over for now.