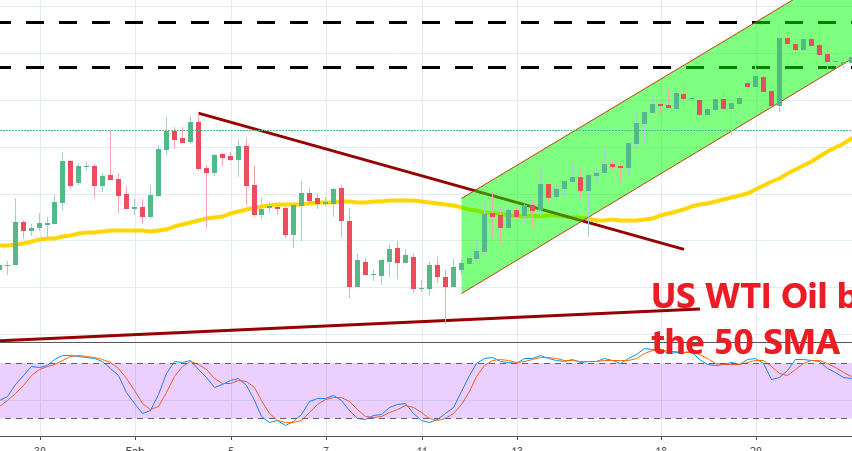 Is this Going to be the Next Big Reversal for Oil?
Crude Oil lost $2 pretty fast yesterday after the US President Donald Trump tweeted that OPEC should take it easy and relax because Oil prices are too high and the world is fragile. He is right about the fragile part, because the major global economies are in a really weak spot, apart from the US economy.
The decline was swift and US WTI crude fell to $55.70. That's where the 50 SMA (yellow) was standing which provided decent support for a few hours and the price bounced off this moving average. Although, it broke later and the price continued lower, which is still a major decline for Crude Oil, especially in the last two weeks when the uptrend has been really straightforward.
The question arising from that decline is whether this is the end of the 2-month uptrend or if it is just a pullback before the bullish trend resumes again. Well, Saudi Arabia has become quite obedient of Donald Trump's requests as of last year and Saudis basically lead OPEC.
It remains to be seen whether Trump's tweet will do anything about Oil production, but they barely agreed to cut production a few months back, so I don't think that OPEC will resume full production anytime soon and if they don't, Oil prices are bound to remain bullish. Or at the very least, they will not turn bearish. Although, we'll see how it goes, but in my opinion, Trump's tweet yesterday won't be a game changer for crude Oil prices.