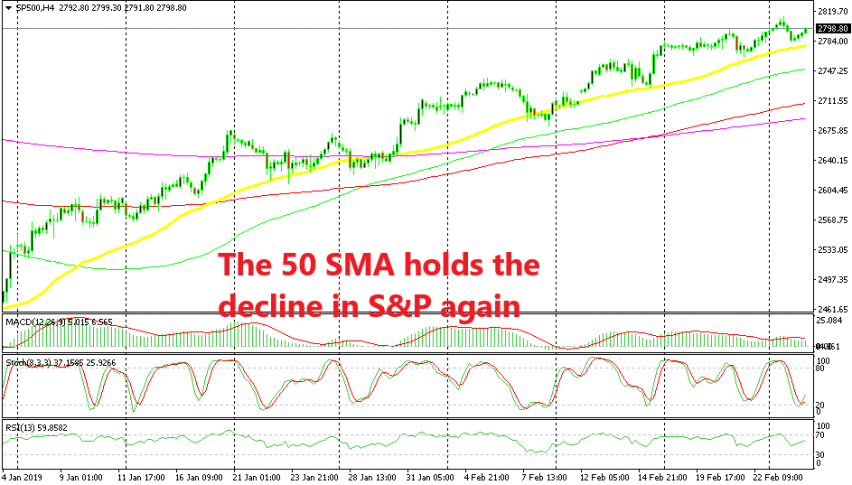 The Uptrend Continues in S&P500, Rinse and Repeat
The market sentiment got hurt a little during the Asian session on some geopolitical tensions in South Asia and stock markets retraced lower, while safe havens got a boost. That was a good opportunity to get long on indices before they turned bullish again and so we did, buying S&P500 a while ago.
S&P retraced lower to the 50 SMA (yellow) on the H4 chart and became oversold as the stochastic indicator shows. The 50 SMA has been a great place to go long from on S&P since it has been providing solid support since the beginning of this year when the stock markets turned bullish, despite being pierced a few times.
So, we waited for the price to reach the 50 SMA and the retrace lower to be complete. The uptrend needed a reason to refresh and the reason came from Asia this morning. That was enough to refresh the trend lower in stock markets and now the refreshing is over since the retrace is complete. Jerome Powell's comments seem a bit more hawkish than in the previous speeches and the sentiment is improving now, so that's great for our trade in S&P. Now we well in profit with this signal.