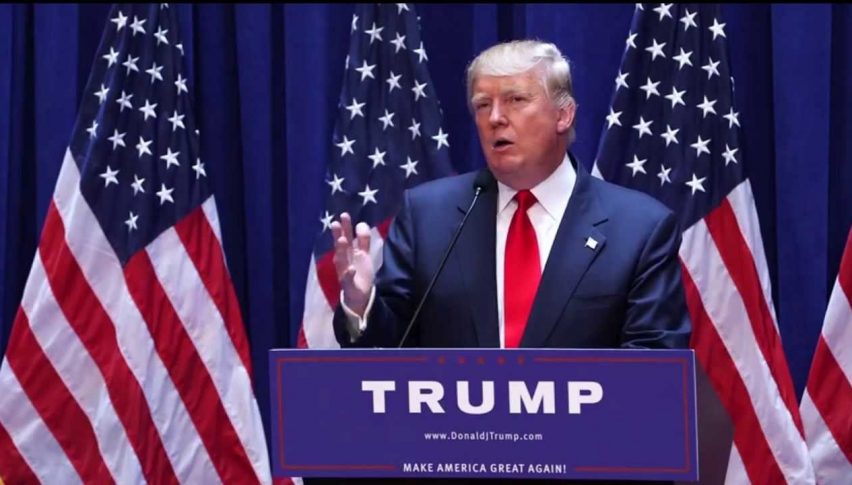 Political Risk Dominates U.S. Session
Posted Wednesday, February 27, 2019 by
Shain Vernier
• 1 min read
Today's U.S. session is a big one for political risk, especially as it pertains to President Trump. Not only is the sitting FED Chairman in front of Congress, but the U.S./North Korea summit and public testimony of Trump's former attorney Michael Cohen are underway. All in all, it is a jam-packed news cycle.
The indices have opened the U.S. session in the red amid the breaking political news. The first ninety minutes of trade features the DJIA (-125), S&P SPX (-10), and NASDAQ (-35).
Will Cohen's Testimony Boost Safe-Haven Appeal During The U.S. Session?
At press time, Cohen is issuing a public statement in front of a Congressional committee addressing his pre-election relationship with Donald Trump. Media speculation has alluded to Cohen presenting physical evidence of wrongdoing by the Trump campaign in 2016. If true, political adversaries of the POTUS will undoubtedly begin calling for impeachment hearings.
So, will a minor degree of political uncertainty unhinge the markets? It is possible. The 2+ year rally in stocks is widely attributed to a pro-business administration being in the White House. If anything threatens that dynamic, the Swiss franc may be a beneficiary.
Here are the levels to watch for the remainder of the session:
Resistance(1): Bollinger MP, 1.0007

Support(1): 62% Current Wave Retracement, .9978
Overview: In a Live Market Update from Tuesday, I outlined a long trading plan in the USD/CHF. The news cycle proved to be too much, and the trade performed miserably. However, the current daily uptrend remains valid in the USD/CHF and price is above the 62% Current Wave Retracement (.9978).
As we move into the mid-session hours, political news will likely impact our markets. With so much going on, look out for unexpected periods of volatility.