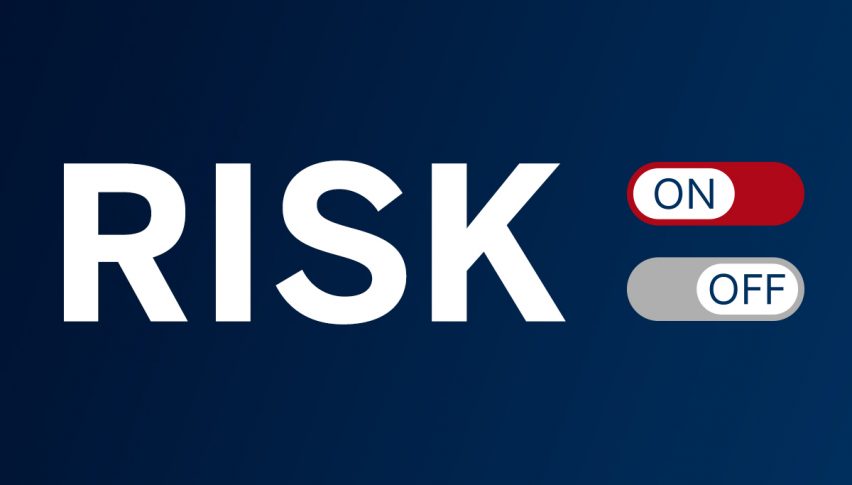 US Session Forex Brief, Feb 27 – Sentiment Turns Negative on Geopolitical Tensions
Posted Wednesday, February 27, 2019 by
Skerdian Meta
• 4 min read
The market sentiment has been quite positive in the last two months since after Christmas, when we saw a 5 cent decline in USD/JPY as markets had a flash crash back then. Since then, the sentiment has improved considerably in financial markets, sending this pair back up to where it was. Risk assets have benefited during this time with Crude Oil making a decent bullish reversal from the lows back in December, as well as sending stock markets higher. The main reason for this reversal in the sentiment has been the dialogue between US and China which seems to be going well, although many more issues remain to be resolved between them.
But, the main thing now is that the trade war won't escalate further and it might as well come to an end soon. Although, in the last two days the sentiment has turned negative again, this time from geopolitical tensions. India and Pakistan are having another go at each-other and today I heard that two Indian military planes were shot down in/by Pakistan. That's all it takes to send the markets down. China has urged them to stop it, so let's see if they listen to China.
Stock markets have retreated in the last two days while safe haven currencies are having some fun times as they climb higher, since that's what they do when the sentiment turns negative. We also had a number of speakers from the European Central Bank today who tried to play it cool, seeing the economic slowdown as temporary, while still blaming Italy for the debt. The GBP on the other hand keeps surging higher on hopes of a Brexit delay, despite comments from UK politicians that the no-deal option remains on the table.
European Session
No-Deal Brexit Still A Possibility – The UK Brexit secretary, Stephen Barclay, commented early this morning that the no-deal Brexit option is still on the table. Basically, what Theresa May said yesterday if the meaningful vote fails. The EU Brexit negotiator Michel Barnier confirmed that too when he said that it is possible but not probable. He added, "I'm doing all I can", to ensure there is a Brexit deal. Although, no matter what form of deal, Brexit will have numerous consequences. The Brexit accord can still be salvaged and the withdrawal agreement cannot be renegotiated.
Donald Trump Tweets on North Korea – US President Trump tweeted before the meeting with Kim Jong Un:   
Eurozone Final Consumer Confidence – The consumer confidence continues to be negative in Europe, coming at -7.4 points for February as previous. Economic confidence came at 106.1 vs 106.0 expected, business climate indicator slightly higher at 0.69 vs 0.66 expected, the industrial confidence fell to -0.4 against 0.1 expected, and services confidence beat expectations coming at 12.1 points vs 10.9 expected.
Bundesbank's Weidmann Speaking – Bundesbank chief Jens Weidmann said that there is no reason to be overly pessimistic about economic slowdown. German activity appears sluggish at the turn of the year, the dip in economic growth has extended into 2019. German growth is supported by rising employment and wages, but expect full-year growth to fall 'well short' of 1.5%. The normalisation of monetary policy will be a gradual process and the process could last up to several years. Next steps in ECB policy depend on inflation developments over the medium-term. Fiscal policy reaction is needed in case of a 'big shock'. SO, there are chances of a big shock happening, right? He ended his speech saying that there was no acute need to adjust central bank rate guidance.
Excessive Economic Imbalances Says the EU – The European Commission issued a statement this morning where it stated that 13 EU countries are experiencing economic imbalances – Greece, Italy and Cyprus in particular are experiencing 'excessive' economic imbalances. EU sees no improvement in Italy's debt in the coming years and this year's Italy's budget doesn't do enough for potential growth.
Eurozone Private Loans – The private loans year-on-year were increasing in the previous months, from 3.1% in September to 3.3% in December. They were expected to have increased further in January to 3.4%, but missed expectations and ticked lower to 3.2%.
The US Session
UK PM May Speaking – Theresa May was speaking at the British Parliament a while ago. She repeated that continuing to push for legally binding changes to the backstop. "I have always said that no-deal is better than a bad deal" she ended. Well, we'll soon see how the UK ends up – with a bad deal or without a deal at all.
Canadian CPI – The consumer price index inflation returned into positive territory in Canada after two negative months. Inflation grew by 0.1% in January, although that's below expectations which were for a 0.2% increase. Year-on-year CPI inflation came at 1.4% as expected, but that's a long way from the 2% in the previous reading. YoY CPI core come at +1.8% against +1.8% expected.
US Retail Inventories – Retail inventories for December came at 0.9% against 0.2% expected and up from -0.4% previously. US wholesale inventories came at 1.1% as previously, but up against 0.4% expected.
US Factory Orders – The factory orders declined in October and November by 2.1% and 0.6% respectively. Today's report will be for December and it is about a month late. We're expecting to see a turnaround in factory orders for December, coming at 1.5%.
FED's Powell Testifies Again – The FED Chairman Jerome Powell will testify on the Semiannual Monetary Policy Report before the House Financial Services Committee, in Washington DC. This will be the second day of the testimony and I don't expect much today, more or less what we heard yesterday.
The trend has turned really bullish
Fundamentals are bullish for now
Risk is improving in the US session
The 200 SMA is still holding in USD/JPY
GBP/USD turned bullish in January as odds of a no-deal Brexit diminished. This pair retraced lower in the beginning of this month but the uptrend resumed again and in the last two weeks, it has gained more than 500 pips. Brexit seems to be headed for a delay which is adding more fuel to the bullish trend. I would like to go long on GBP/USD, but I will wait for a pullback to the 20 SMA (grey) which has been providing support recently.
In Conclusion
The sentiment has been negative again today during the Asian and the European sessions, but it seems to be slowly shifting to positive now as safe havens reverse lower. The stock markets are also forming bullish reversing patterns. FED chairman Jerome Powell will start testifying again in about an hour, but don't expect much from today's comments since they will basically be the same as yesterday.